Hamilton Middle School students were able see, hear, and feel the history of the fur trade in Chad Williams 7th grade class.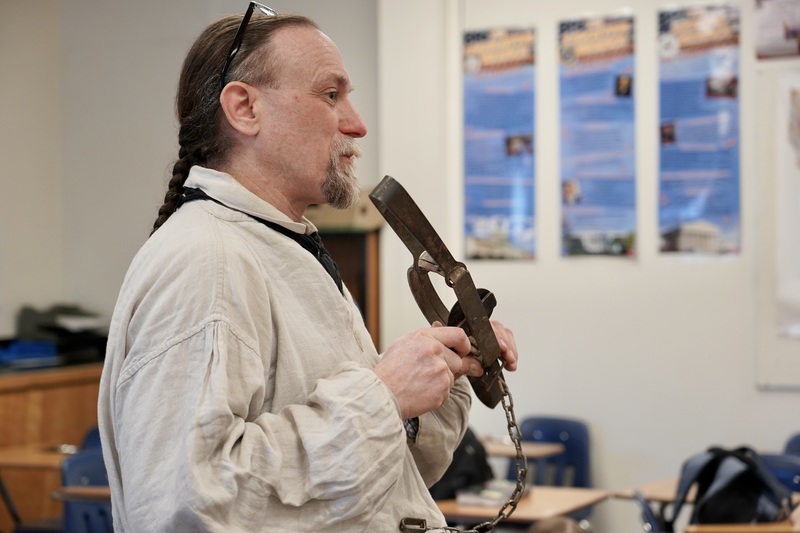 Dr. Albert Grobe is an experiential archeologist. He has spent his life researching American history. That research has led to recreation. Almost everything you see on this table is something he's made and it all has a purpose.
Dr. Albert Grobe says "For me it stems out of an interest in history and earlier on I started all of this by being interested in Native American tribes. Mostly the plains tribes from the western part of the United States which led me to crafts like leatherwork and woodworking which led to more interest in history and then I was led to the mountain man rendezvous by a friend of mine and I walked in the first day and I said I'm coming back next year because then it was an outlet where these skills weren't static anymore and weren't for display I could put them to use by making the items and using them in a period context."
Dr. Grobe always enjoys sharing his creations and historical tools with students.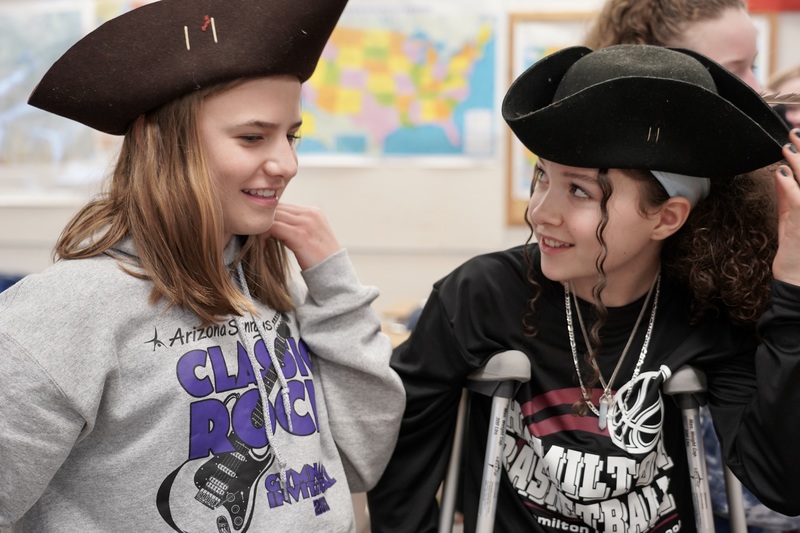 With the continuous advancements in equipment, technology, and the modern life it's hard to imagine what life was like in the 17th and 18th centuries. Which is something Dr. Grobe explores every day.
Dr. Grobe says "Everybody says you can light a fire by rubbing two sticks together. Sure, in the broader sense of the term that is correct but there is a lot more to it than that. You can't do that by going out and grabbing two sticks and hoping you can get a fire. You have to explore it and then learn what works and what doesn't work and make alterations. For me it's been a life learning experience."
As you can imagine, there are always lots of questions.
Dr. Grobe says "It is essentially driven by the questions of the students. I give them a general background. They have some introduction to the topic from Mr. Williams teaching but then I allow them to explore because in most cases you see a static display in a museum, but you don't get to touch, you don't get to feel, you don't get to smell. In this case they get to see it close up."
Which is a fun change from learning out of a book. While it's always great to read about the past, being able to put your hands on it and experience it in real life is something special… and memorable.
Check out the video produced by HSD#3 Productions!