The Hamilton High School Construction Tech class has been working to build a storage shed that we will be auctioning off as a fundraiser for the program.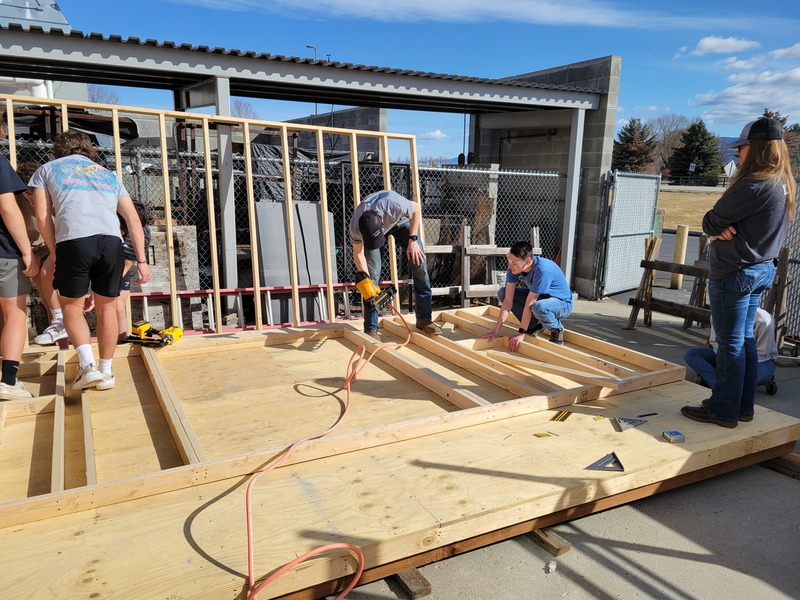 We have set up an online auction platform that will be used to administer the auction which can be found at 32auctions.com/hhsshed.
The auction will run from Monday, May 9th to the Sun, May 22nd.
Please see more detailed information below.
Shed Description
This shed measures 10'x16' and has a 5/12 pitch roof. There will be a 5 ft double door and two windows on one side of the shed. The shed is built on 4 pressure treated skids, has a ¾" plywood floor and the walls are built with studs 16" on-center. The shed has an 8" overhang on all sides, charcoal shingles, and will be painted a modern gray with white trim.
Preview
Potential bidders may preview the completed shed at Hamilton High School Friday, May 20th to Sunday, May 22nd. It will be located behind the wood shop near the northeast corner of the building.
Bidding
The minimum bid for this item is $4,200. Bids may be submitted through 32auctions.com/hhsshed. Bidder registration and the bidding process will be governed by 32auctions terms and conditions. The bidding period will open on May 9th, 2022 at 8:00 a.m. (MDT), and will close on May 22, 2022, at 9:00 p.m. (MDT). The highest bidder will be notified by Hamilton School District via the email used to register for their 32auctions account.
Winning Bid
The successful bidder will be responsible for picking up and removing the shed from Hamilton High School, at 327 Fairgrounds Rd., Hamilton, MT 59840. Without waiving this responsibility, and at Buyer's election, Hamilton High School will arrange to deliver the shed to the successful bidder's address via a third-party contractor of Hamilton High School's choosing, free of charge, provided such address is located within twenty (20) miles of Hamilton High School.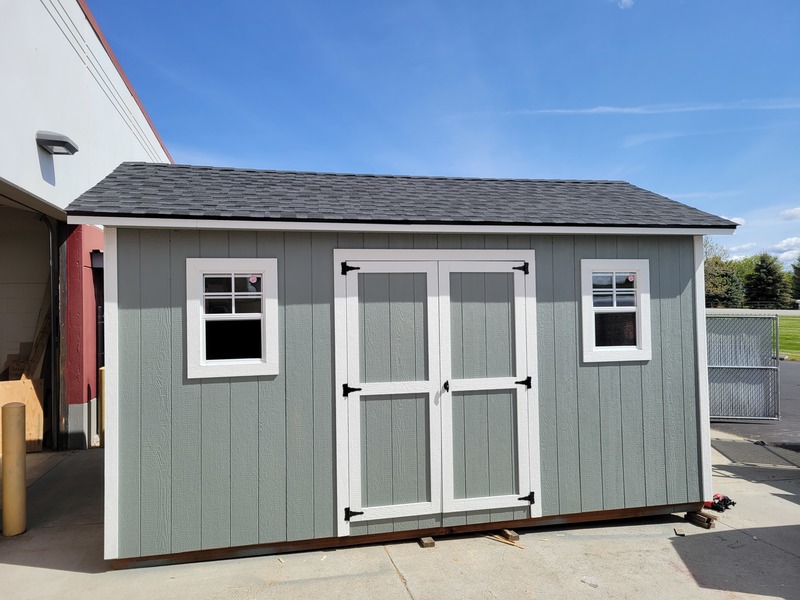 Thank you to Massa Home Center and Rockwood Sheds for your generosity and expertise in assisting Hamilton School District with this project.