Welcome to the Daly School Library
Open Monday - Friday from 8:00 - 3:30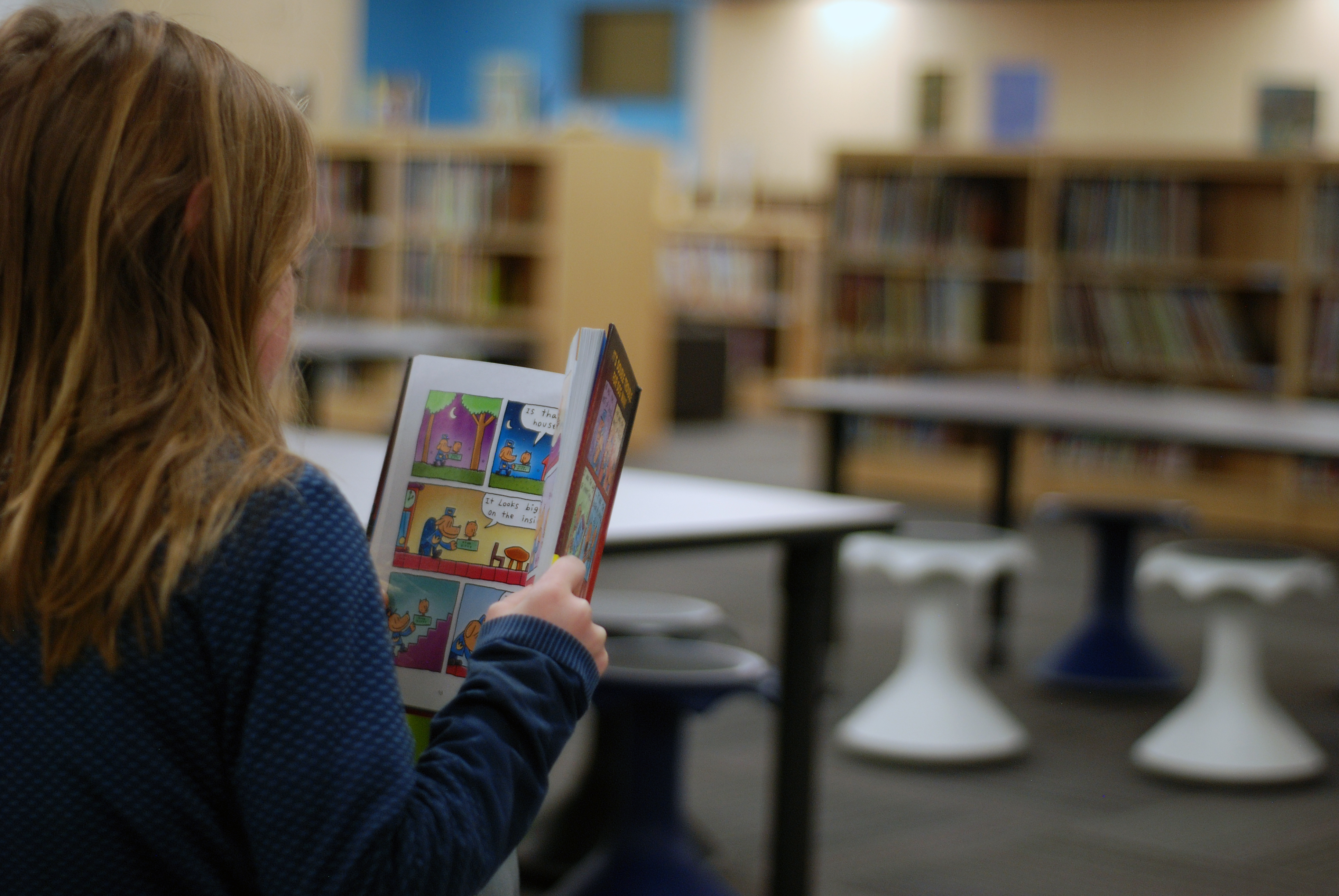 Library class includes instruction in information literacy, library skills, and literature appreciation along with book check-out. The library strives to be a flexible learning environment with the goal of producing learners skilled in multiple literacies.
Library Schedule
The library is on a formal schedule with each class receiving 30 minutes of instruction a week twice a week during a specials rotation for their grade level. Students are welcome to check out books before and after school, as well as during the day with a pass from their teacher.
Internet sites for selecting and connecting with books.
Search for a Book in our Library