2022 Western "A" Girls Divisional Basketball Tournament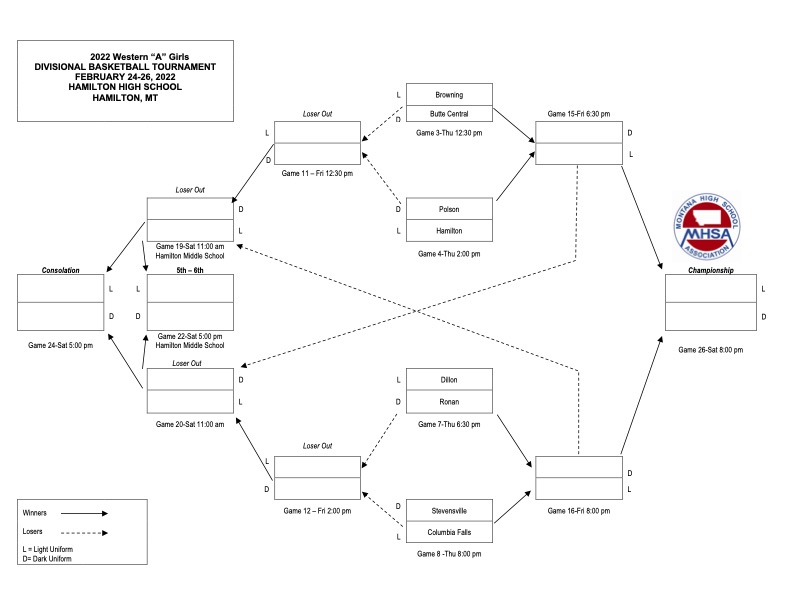 Head Coach: Richard Griffin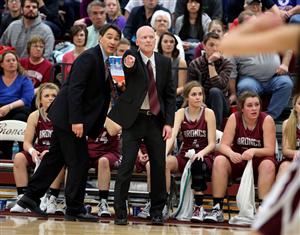 Assistant Coach: John Walker
Coach Walker has been an instrumental part of Lady Bronc success. He is our JV/Fr coach and has spent a lot of time with our youth programs, taking several teams over the years to weekend tournaments. He is a drill master and is especially adept at individual instruction. Coach Walker is an expert with technology and puts together amazing video chronicles of each and every season. He is a former head coach in Texas. He travels around the U.S. inspecting railroad cars, works with the Keystone program and can be found running the lights and sound in the performing arts center. He has three children and has been married to his wife Carol for over 20 years.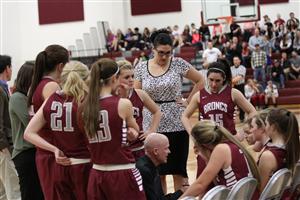 Assistant Coach: Sarah Winkler
Coach Swink is an Oregon native who played her high school ball for nationally ranked Oregon City High School where as a freshman was a top 100 recruit in the nation. A diagnosis of Multiple Sclerosis dashed her dreams of playing Division I college basketball, but through amazing resilience was able to finish her high school career as a key reserve on the #1 ranked team in America. Additionally, Coach Swink did end up playing at the next level for Lewis and Clark College in Portland and also coached for the Pioneers after graduating. As a former college coach and college post player, Coach Swink is an expert instructor with our post players. She is a task master who brings incredible dedication and perspective to HHS. Coach Swink will coach our freshmen and continue to assist the varsity. She is married to Clayton Winkler and is busy raising her two children.