The middle school track meet scheduled for April 21 in Corvallis has been cancelled due to poor weather conditions.

Hamilton High School students are known for excelling in academics and athletics. Multimedia students Tyce O'Connell, Jackson Heath, Cole Dickemore, and Joshua Bender spoke to coaches and players to find out what it means to be a BRONC and what makes Hamilton High School stand out. #GoBroncs #CultureofExcellence
https://youtu.be/-g9qW24UTwc

HHS AP Art Student Matilda Pinjuv: I make art because I think art is cool. It's a great way to express creativity and stuff. I also really like looking at art and seeing people's creative vision and learning the actual process behind artwork. Art is a great way to communicate thoughts, feelings, and experiences in a way to be understood and appreciated by others. It also helps to see the world in new ways and new perspectives. I also enjoy being able to make something I think looks cool and seeing my ideas come to life. I get a lot of inspiration from different types of media and also the things I experienced. My art focuses on my dreams and how they affect my reality and vice versa.

HHS AP Art Student Lily Toenjes: My name is Lily Toenjes and I am a senior at Hamilton High School. Art has been one of my passions for as long as I can remember. It all started when I would paint in Barbie coloring books, and then it progressed into something that is very important in my life. Art is my therapy. I can express myself in ways I can't while speaking… and it's always there for me. I love the freedom I have while creating art. I use art as an outlet for myself and this piece demonstrates reflecting on my past and how that can feel chaotic and at times scary.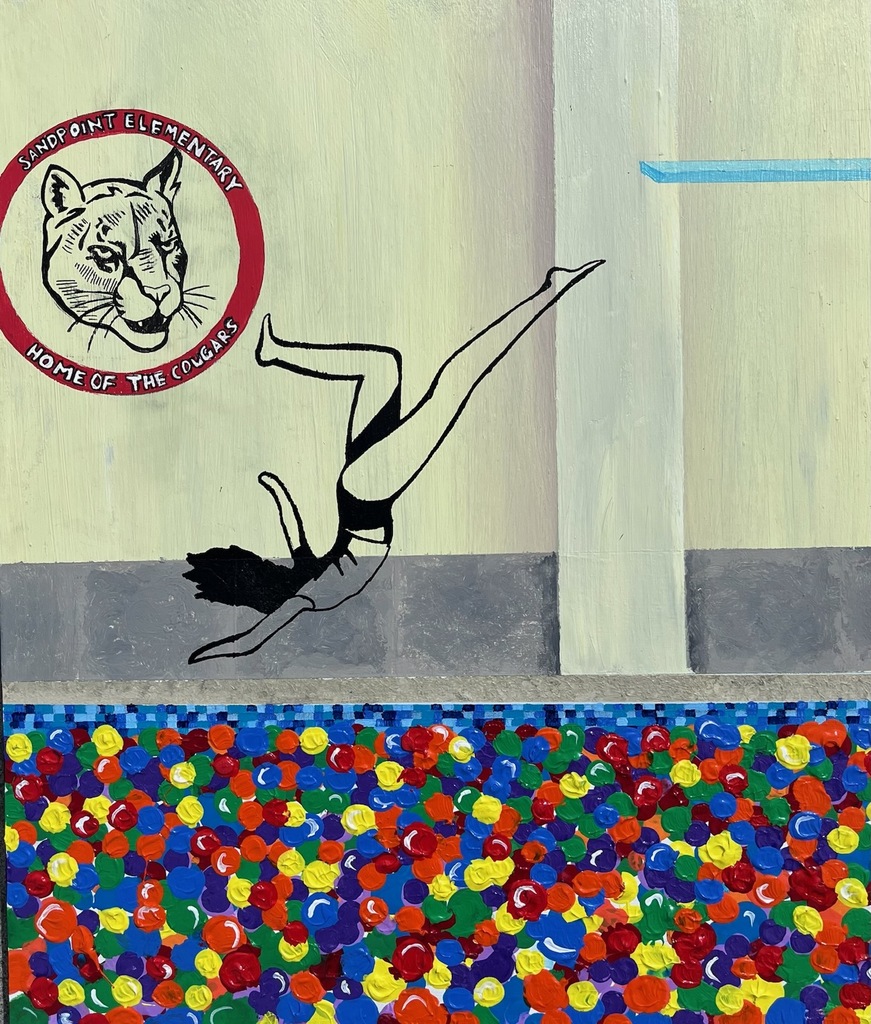 Art from HHS AP Art Student Ella Seltzer: Hi, my name is Ella. I'm a senior in highschool in AP art working on building my portfolio which is based on how my past affects me in my everyday life. Art is something I have used to help me through different stages and difficult times in my life. In this piece I'm reflecting on my past and showing emotions of feeling trapped.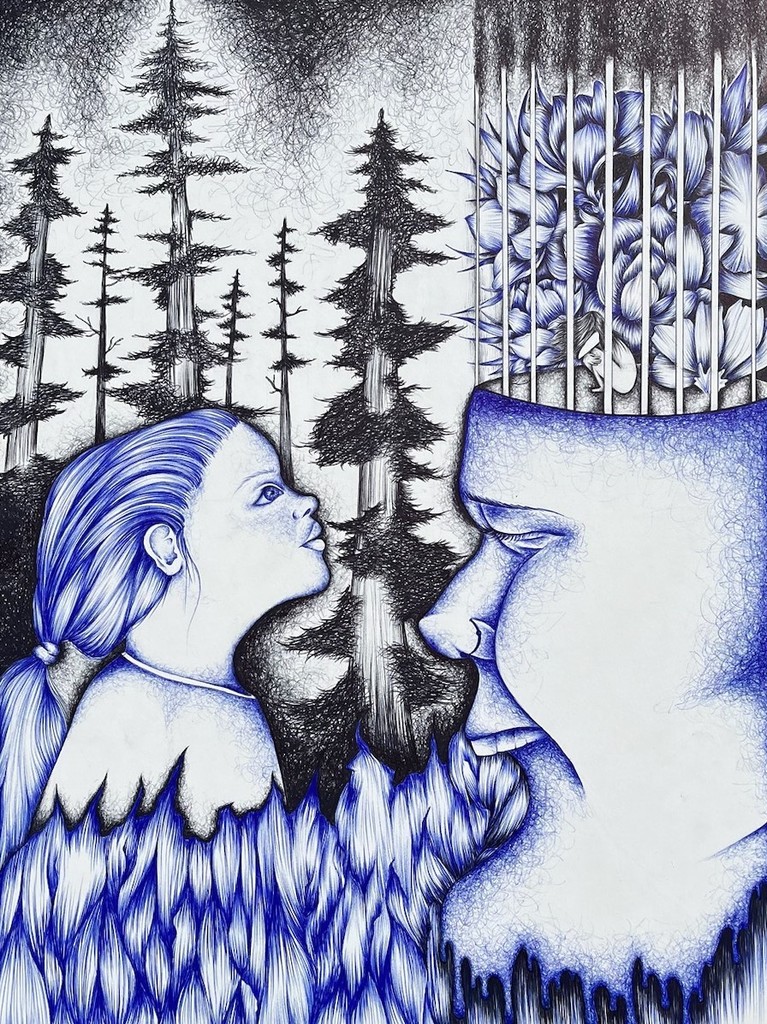 HMS 6th graders getting their first track & field experience of the season!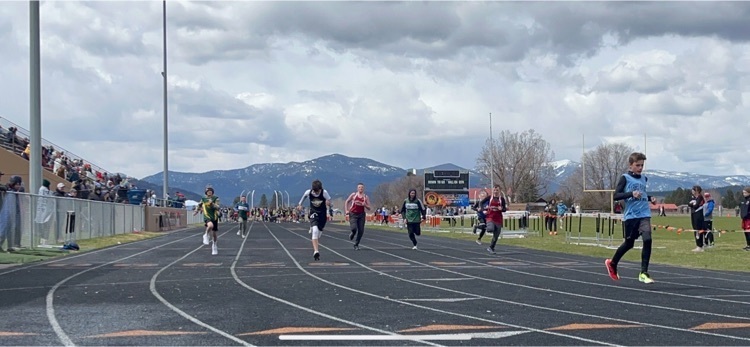 Tennis update from Coach Dufresne about their away matches against Dillon yesterday: Bleary eyed early morning. Check. Blizzard upon arrival in Dillon. Check. Team bonding in the Patagonia Outlet waiting out the storm. Check. Great day of tennis when the sun came out (in spurts). Check. Wind. Check. Graupel. Check. Sleet. Check. Camaraderie over a pool table, juke box and dinner at Papa T's. Check. Clutch piece of bus driving through a windy, low visibility Big Hole winter storm. Check. Spending a classic Western Montana spring day of tennis with one heck of a group of student athletes. Priceless.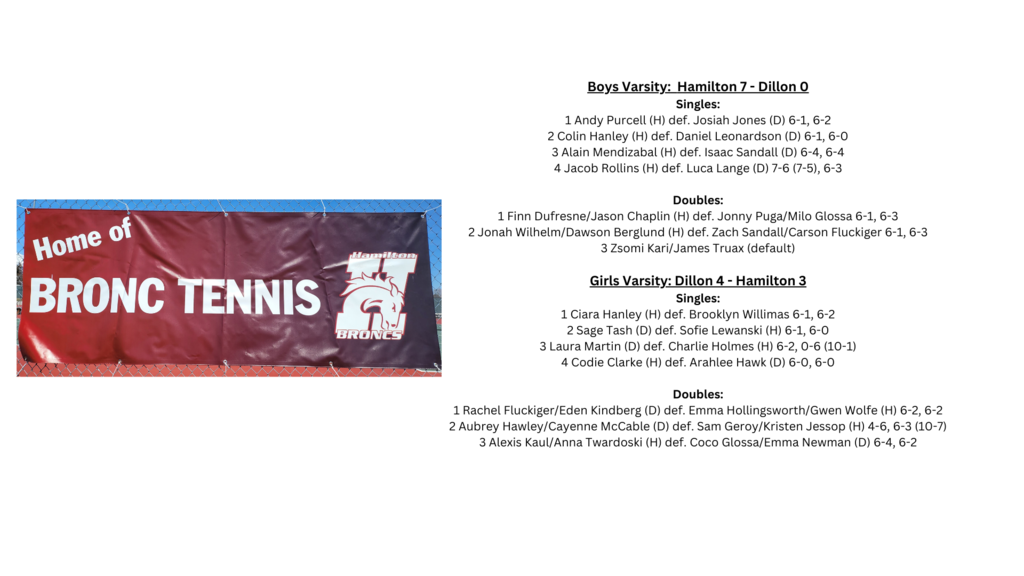 Classroom Without Walls Montana Wild field trip to Helena: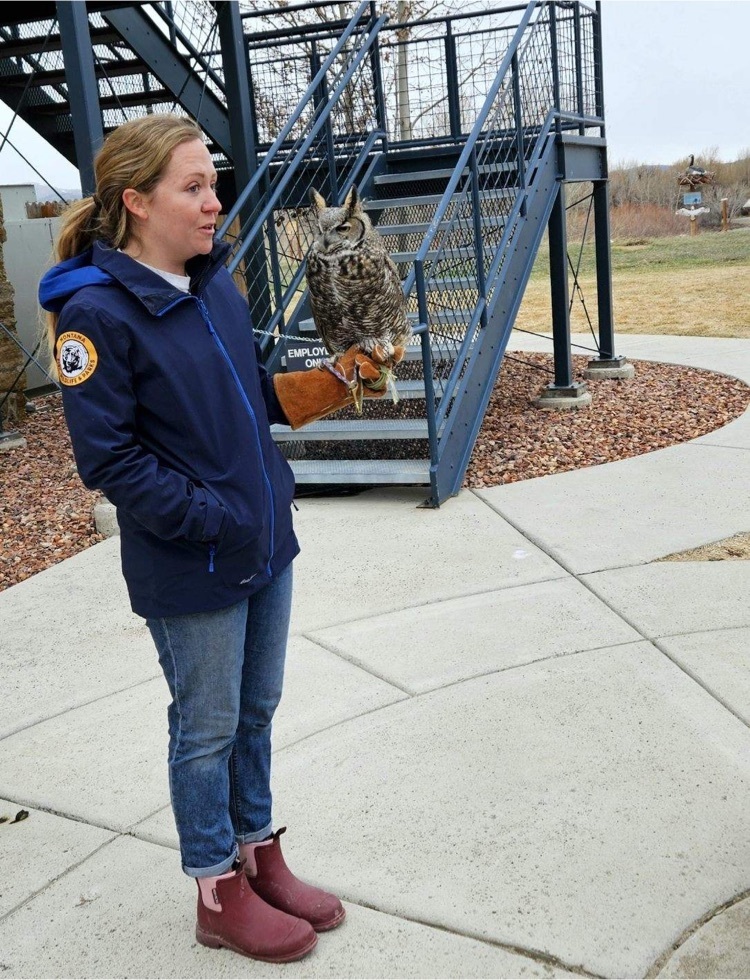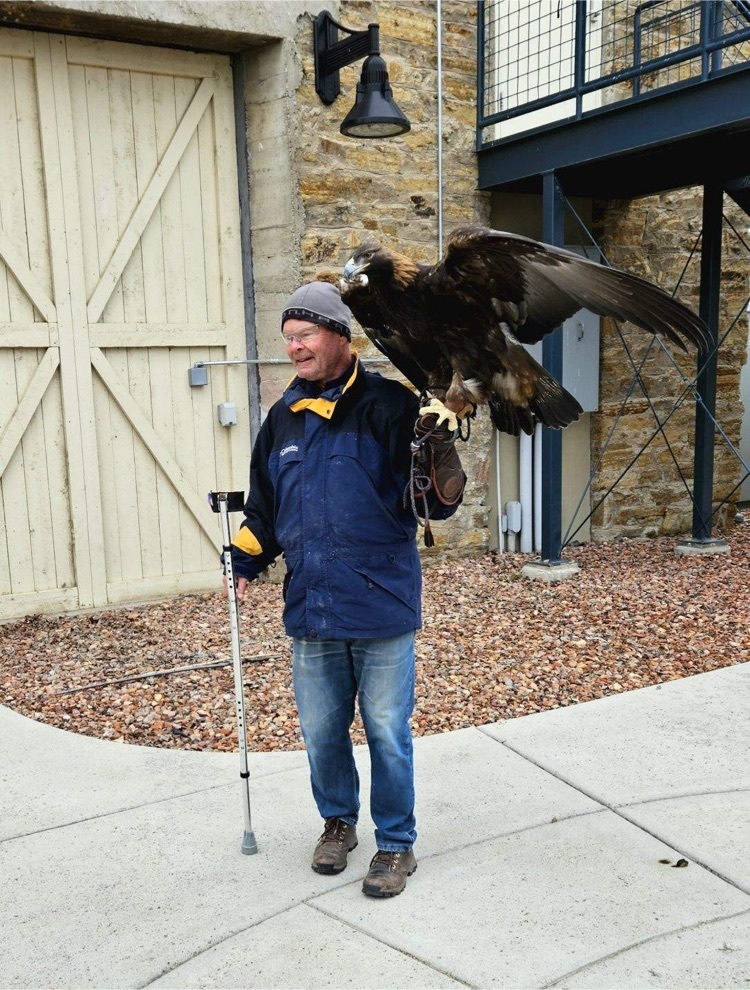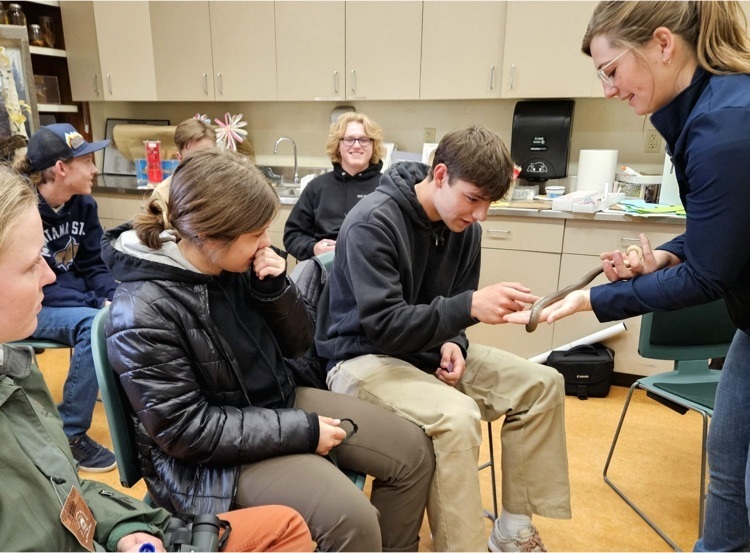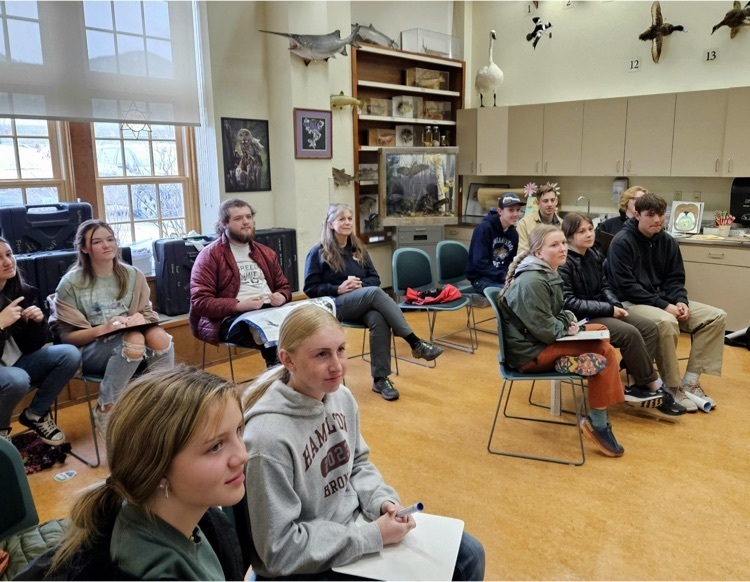 Congratulations to Hamilton High Scho choral musicians who received a superior rating at District Music Festival and have qualified to go to State next month: the Hamiltones, Em Courchesne, Fern Stewart, Brynne Johnson, Spencer Cruse, Christina Fulkerson, Natalie Hawkes, Zaundra Graziano, Moriah Kinnunen, and Kyslei Devlin.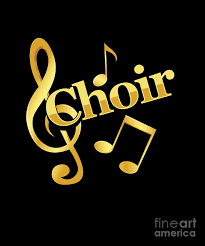 Hamilton High School Band students that received Superior rating on their ensemble performances at last weekend's District Music Festival and will be presenting their ensembles at the State Music Festival next month: Haven Oshell, Jasmine Cymbala, Marihas Oshell, Ayslin Jessop, Nathan Schwartz, Kendra Athman, Thea Jackson, Frankie Davis, Cierra Cole, Gwen Wolfe, Siena Crews, Toby Burns, Jonah Wilhelm, Keana Patman, and Gavin Turner. Way to go Bronc Musicians!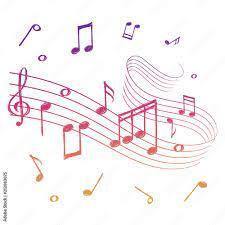 Hamilton Lady Bronc Softball won 28-9 over Stevi in 5 innings! Congratulations!!!

Reminder that HMS will dismiss at 12:20pm tomorrow, April 18.

NOTICE: EMERGENCY DRILL On Wednesday, April 19, 2023, Hamilton School District will conduct an afternoon practice reunification drill on the Daly Elementary School and Hamilton High School campuses. Please note that several first response agencies will be on site assisting us with practicing and improving our school safety protocols. Please do not be alarmed if you see numerous emergency vehicles located at District schools on April 19th.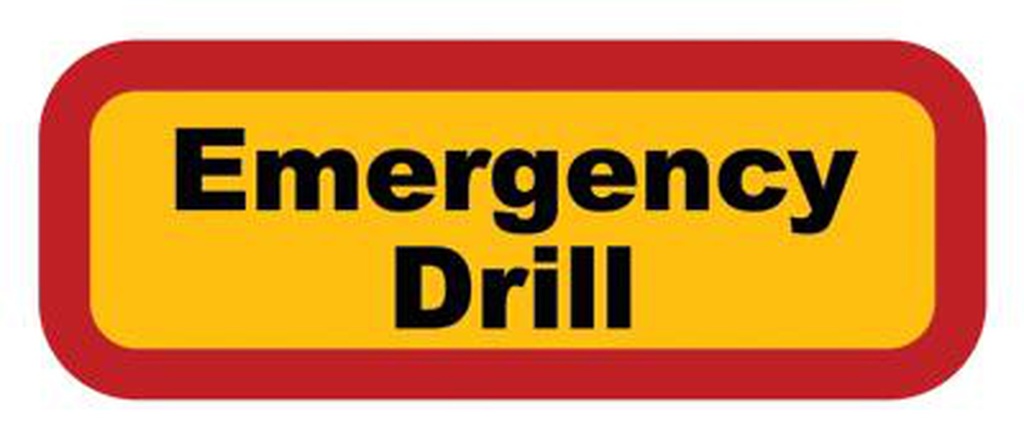 A Magical Night of Broadway is coming to the Hamilton High School Performing Art Center! Performances: Friday, April 21st @7:30 p.m. Saturday, April 22nd @2:00 p.m. Tickets will be sold at the door or online at
https://gofan.co/app/school/MT19791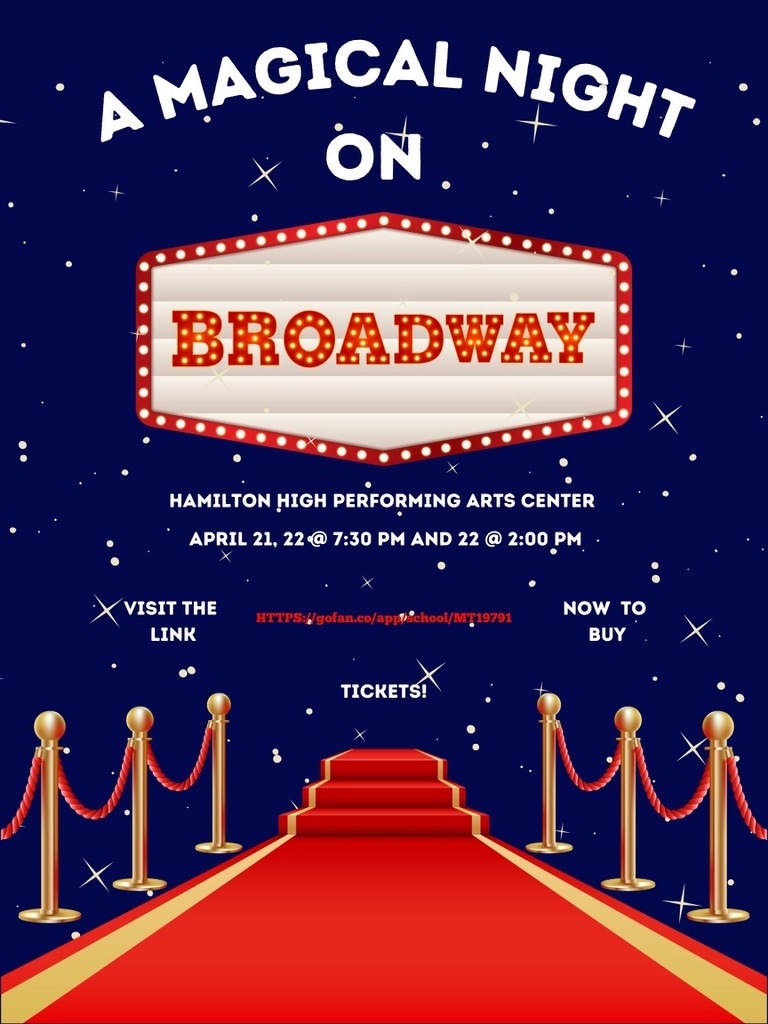 In today's constantly evolving digital world its crucial students learn how to navigate and stay up to speed with emerging media trends and technology. Hamilton High School students can expand their digital communication skills through new CTE classes like Podcasting, Broadcast Journalism, Multimedia Storytelling, Social Media Marketing, Media Law & Ethics, and Digital Communications Systems. This story was produced by Hamilton High School junior and digital communications student, Christina Fulkerson.
https://youtu.be/nk-AGAp6nA4

Great day for JV tennis in Polson! The boys and girls out-dueled Polson, Browning, and mother nature to boot. After the rain finally cleared, the boys ended up winning 6 and dropping 1. Doubles wins came from Micah/AB, Keaton/Daniel, Kaden/Kyle, Keaton/Kyle and Daniel/Kaden (who won two). The girls won 10 and lost 3. Singles wins came from Laurel and Codie (who won two). Doubles wins came from Alexia/Ariana, Taylor/Eva, Riley/Laurel, Tessa/Jasmine, Ashlynn/Alexis. Rhain/Hannah won two. Every player got in the win column on what was a fun-filled day of tennis!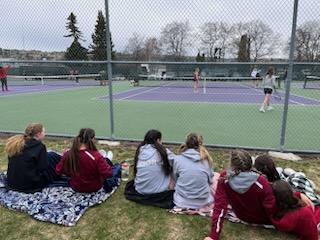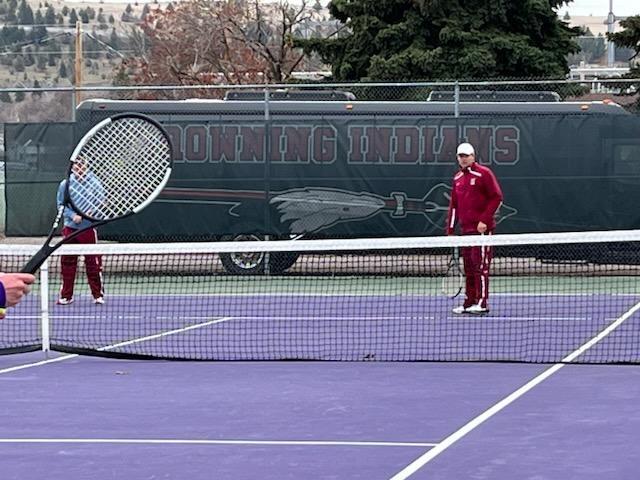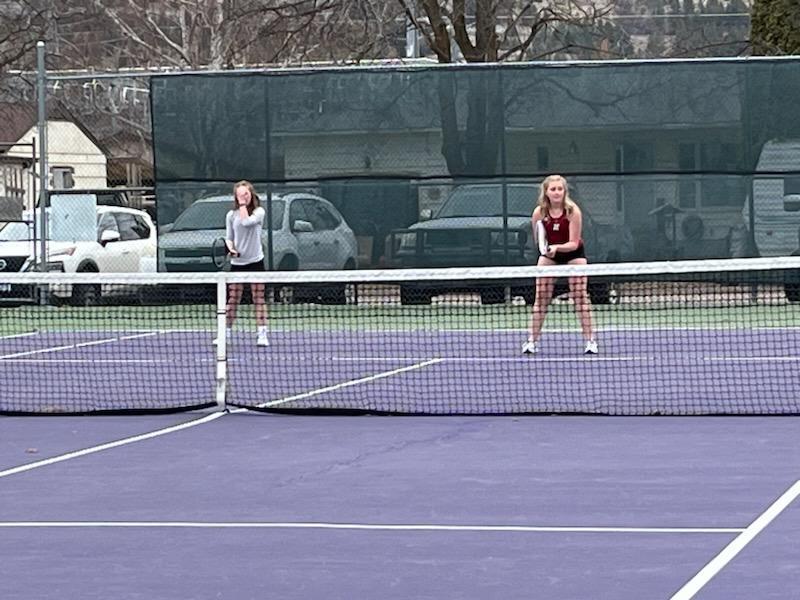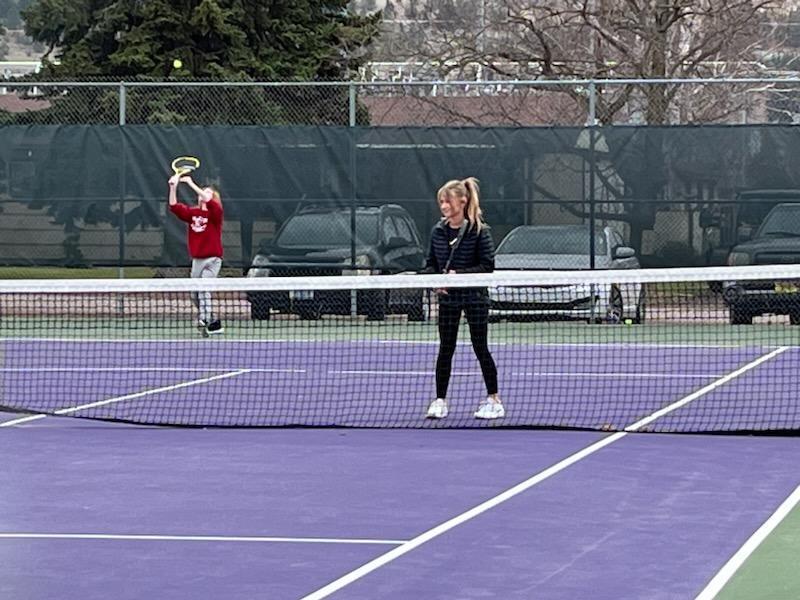 Congratulations to Hamilton High School Students Janessa Chaplin and Emily Rau who placed in the annual ATR art contest! Janessa Chaplin - 3rd place in painting for the annual ATR art contest. (Western Meadowlark) Emily Rau - 1st place in painting for the annual ATR art contest (St. Mary's tower) AND People's Choice Award winner.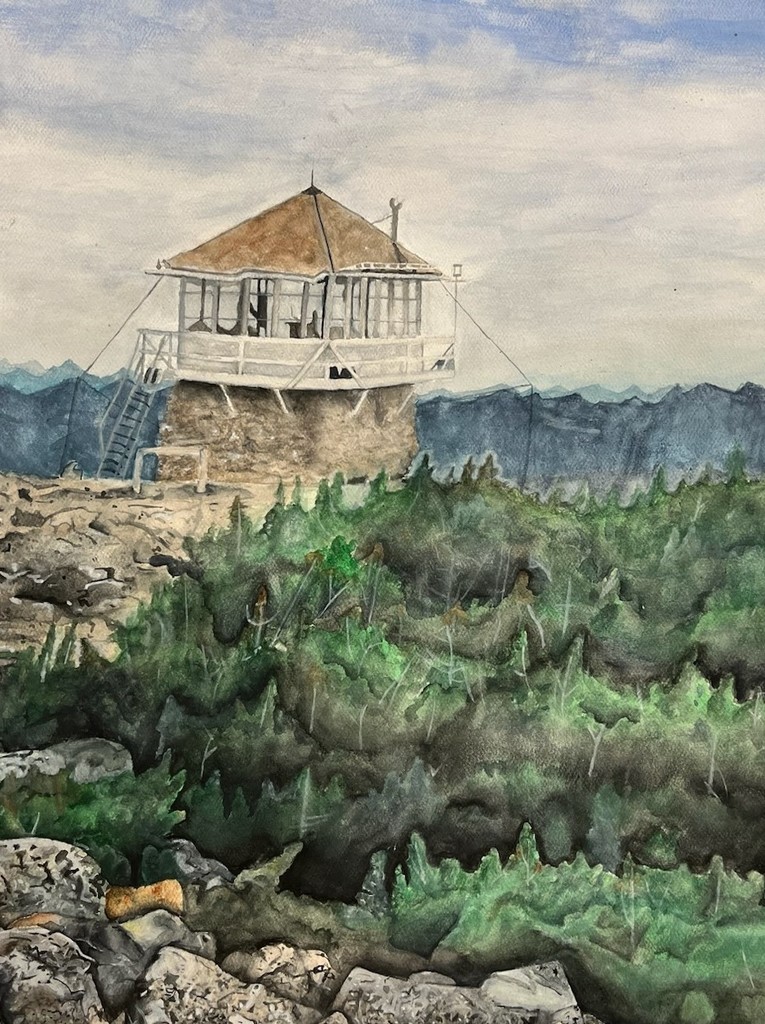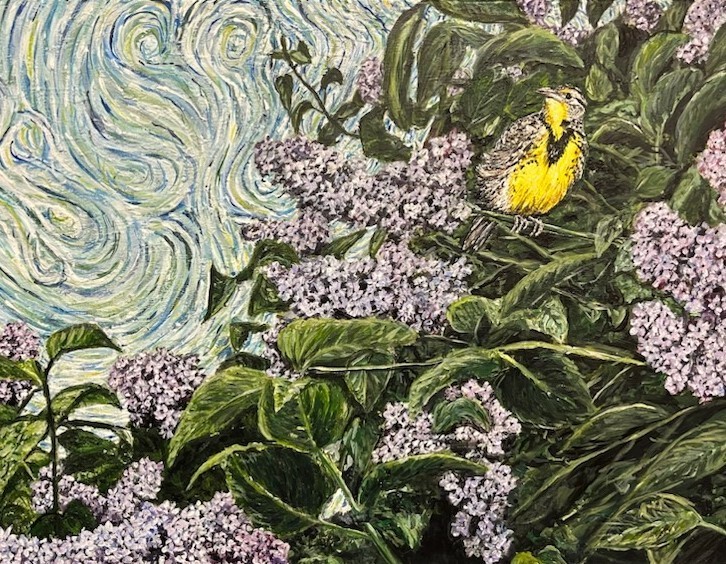 Wednesday April 19th is an Early Out for Hamilton School District below are the dismissal times for each School. Washington will be dismissed at 11:15am Daly will be dismissed at 12:08pm HMS will be dismissed at 12:20pm HHS will be dismissed at 12:30

Coach Jessop Reports Track & Field Results from the Missoula County Invitational - April 15 TRACK & FIELD Hamilton High School Track & Field was again well-represented at the Missoula County Invitational on Saturday. This meet is specifically designed to be highly competitive with several top Class A and AA teams in attendance. For Class A teams, our boys placed 1st, and our girls were 3rd. Individual athletes set the tone early and throughout the day the success continued with 25 personal records. Placing in the top 6 for any event at this meet is challenging, so check out these jaw-dropping highlights. . *Taylor Searle set a new meet record and broke his own school record in the pole vault at a height of 14' '7". *Chesnee Lawrence tied our school record with an 11' 0" pole vault. *Taylor Doleac bested a field of 58 runners and won the 3200 meter run, covering 8 laps in 9:54.8. *Evan Bennett ran down a AA competitor to take 1st in the 800 meter run at 1:56.8 *Andrew Burrows took on all comers and won both the shot put (55' 4") and the discus (159' 9"). Other placing performances for HHS included: Jenna Elllis - placed 4th in the 400m dash and qualified for state in the 100m (13.03) Girls 4x100 Relay - took 4th place (Chesnee, Madi, Nadia, Jenna) Girls 4x400 Relay - finished in 3rd place (Madi, Ayslin, Lily, Jenna) Mya Winkler - 2nd in shot put, 6th in javelin Ayda Griffin - 5th in discus Chesnee Lawrence - 2nd in pole vault Max Cianflone - 5th place in a stacked 400 meter field Brayden Lanser - placed 6th overall in the 800 meter run Spencer Cruse - 6th in the 300 meter hurdles Boys 4x100 Relay - finished 6th place (Eli, Max, Cody, Taylor S) Coming Thursday. . . . the Corvallis Sapphire Twilight meet. Because it is close to home and mostly after working hours, this is an excellent opportunity to enjoy a late afternoon and evening of track & field. Layer up for Montana's springtime and come out to support the HHS Bronc athletes. Field events start at 4:30 with the pole vault and at 5:00 with BOYS shot put, long jump, and high jump and GIRLS discus and triple jump. Track events begin at 6:00 and will finish under the lights with the Jesse Sims Memorial 4x400 meter relays.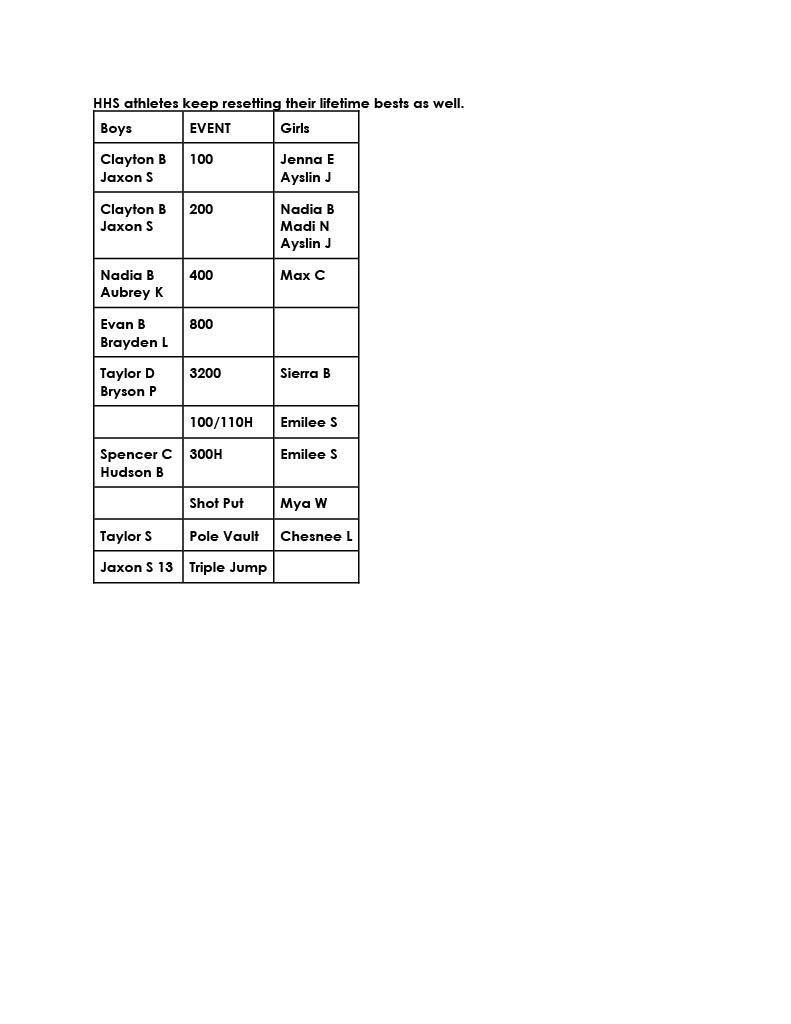 Congratulations Lady Bronc Softball on your 8-4 win over Dillon!