Hamilton School District had a great start to Summer Keystone! Arts and Crafts, oh my!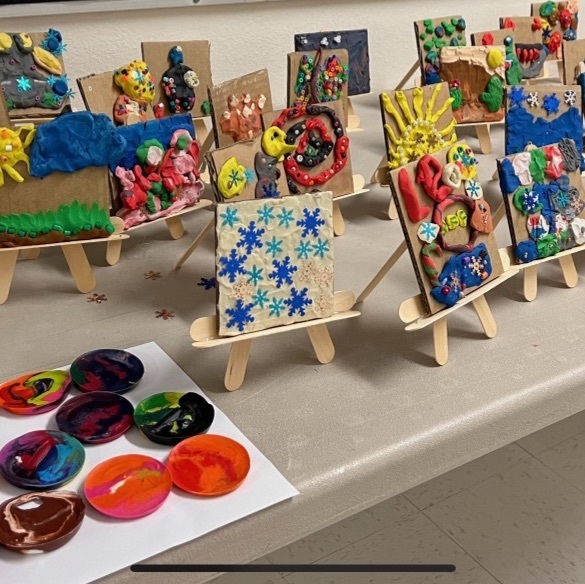 Bronc Flag Football Flag football is returning to Hamilton School Schools in the Fall of 2023! Boys & Girls in 1st-6th grades - $35 Look for sign-up information the first week of school! Volunteer coaches will be needed. Must be an HSD3 student or live in the Hamilton School District. Email
lantn@hsd3.org
or
blomet@hsd3.org
with questions.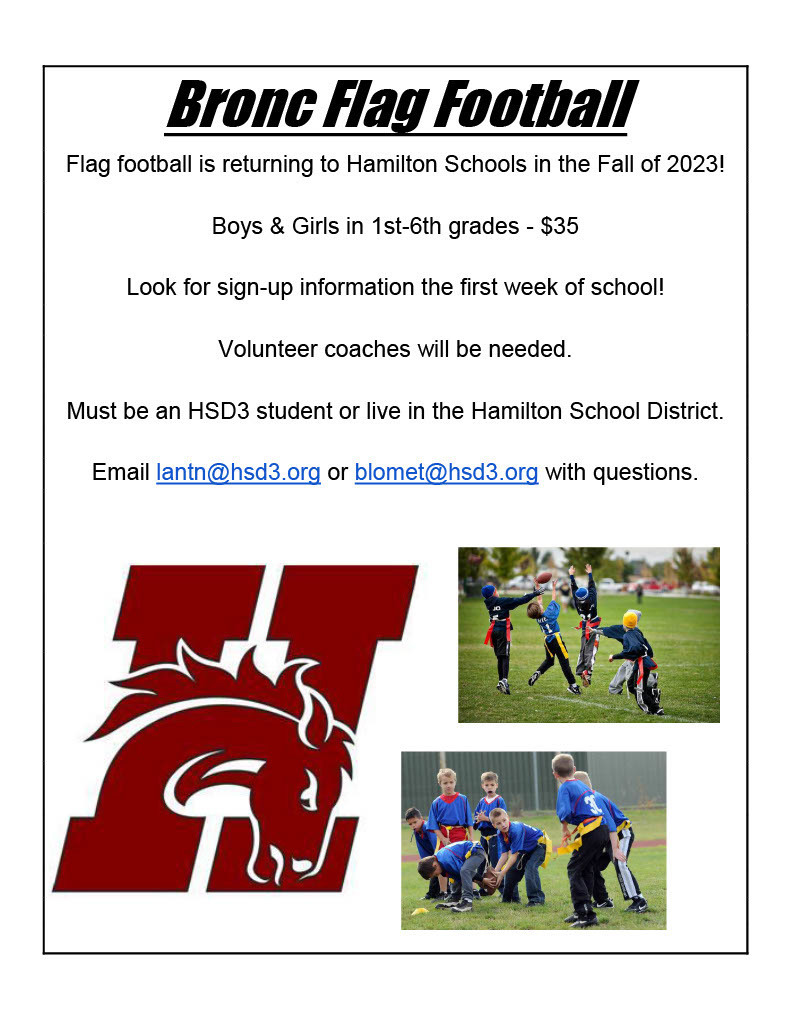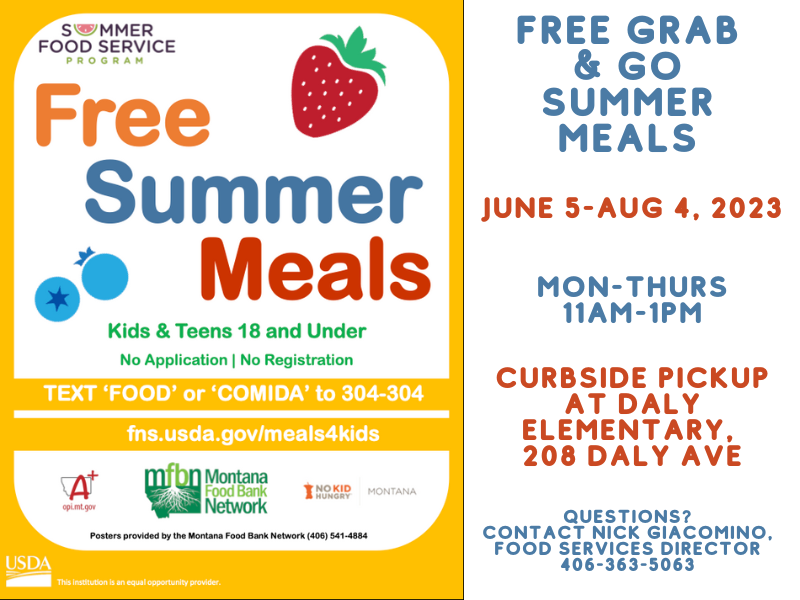 Tomorrow June 2, is the Last Day of School and is an Early Out! Daly will be dismissed at 12:08pm HMS will be dismissed at 12:20pm HHS will be dismissed at 12:30 Thank you Parents and Students for a Great Year!!!

Reminder: Hamilton Booster Club All Sports Banquet Scheduled for tonight is Cancelled.

Please come check out the Daly Elementary Lost & Found.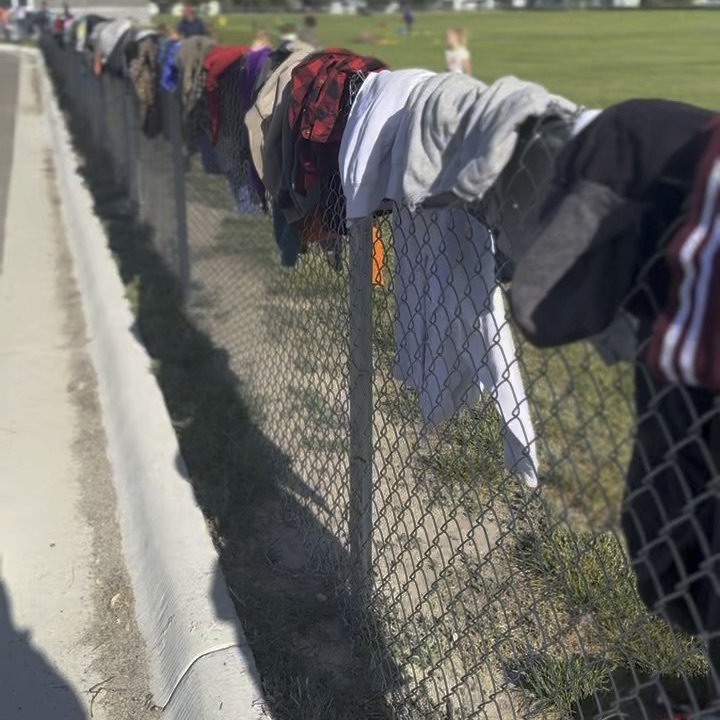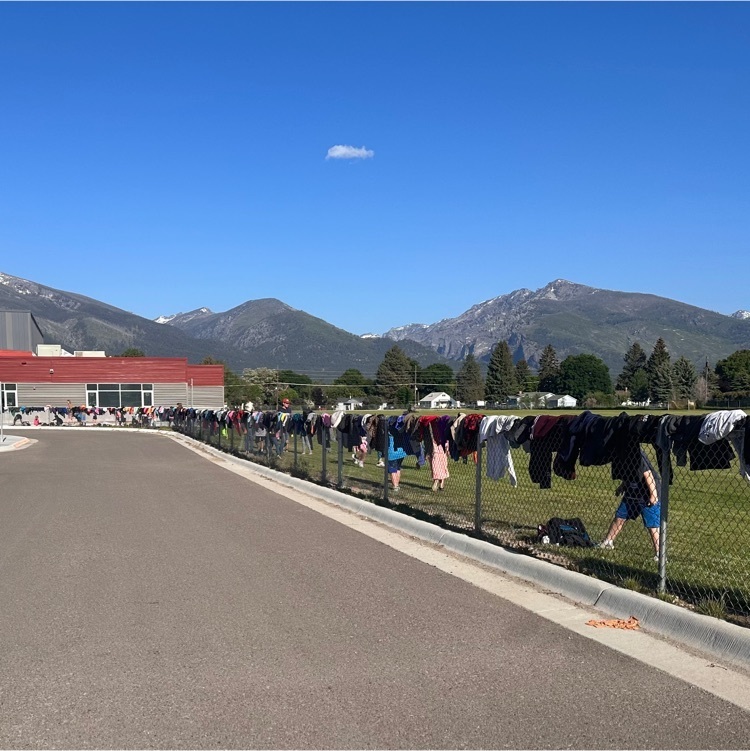 The Hamilton High School Envirothon team will be headed to compete internationally in New Brunswick, Canada after winning 1st place in the statewide competition in April. GO BRONCS! 👉 Check out this video about Envirothon produced by HHS Student Christina Fulkerson.
https://youtu.be/zjQ5q7yHHbs

Here is a tennis season recap from Coach Dufresne: The 2023 Bronc Tennis season has come to a close. One of the mantras we discussed with the players all year was respecting the moment, finding joy in the process - even when you fall short of the desired result. The season in its entirety must be respected, not just the wins and losses. For there are wins to be found getting stuck in a rain delay and having the Patagonia Outlet open the story early for the team. There are wins to be found among a group of players staggering on a bus at 6:00 in the morning after a 15 hour day of tennis and travel. There are wins to be found walking onto a tennis court for the first time, for your first match. There are wins to be found in losing out at divisional, but still going to state to root on your teammates. There are wins to be found taking a risk and going out for a sport you have never played. There are wins to be found in a team dinner, in a teammate making the entire divisional team homemade oreos, in a congratulatory hug or smiles, and a consoling hug of tears. Part of the entirety of a season includes the people you end up on the journey with, most notably parents and assistant coaches. I must tip my hat to Patrick Hanley and Christina Weidkamp. Their contribution was paramount to the season's joys and successes. Coach Hanley is a tactician and can discuss tennis nuances to a level I don't even pretend to know. The time and effort he put in this year as a volunteer coach simply blew my mind. Coach Weidkamp brought tremendous calmness, excellent doubles knowledge, and a quiet desire to succeed to the team. She also graciously stayed for every JV practice. Both coaches, above all, loved this team; they simply wanted the best for its players. I can't thank them enough for what they meant to the season. I also want to thank the parents for entrusting your children with me. Nothing is more important than our kids, and we simply want the best for them. From the help with senior recognition to the tailgate barbecue at a match to the team dinner to your presence at matches, your quiet calm and encouragement throughout the season meant the world to me. I certainly was far from perfect, but even through the mistakes, I always felt supported. Your attitude and assistance absolutely made the season better for everyone involved. Finally, I would like to thank the players. I couldn't ask to be surrounded by a better group of student athletes. Fears, flaws, and all, you were simply top notch. You treated your teammates and coaches with respect and opened your minds to a culture of gratitude. You never stopped trying to improve. That's really all a coach can ask. After a quarter century of coaching, I find I value nothing more than relationships - with players, coaches, and parents. Based on that metric, the most important metric, the season was a resounding success. Thank you all for being a part of a magical year. My first year as a head coach; 48 players coming out. From the JV meet at Polson where nearly every player got their first match play to watching a senior give everything they had to stay alive in the tournament to hugging a state champion minutes after everything he had worked so hard for became reality, the journey was remarkable. It was chock full of wins. And losses - tears, anger, frustration, disappointment. Such is the nature of sport, and life. But mostly I shall remember the laughter; I shall remember the smiles. It really was a great year.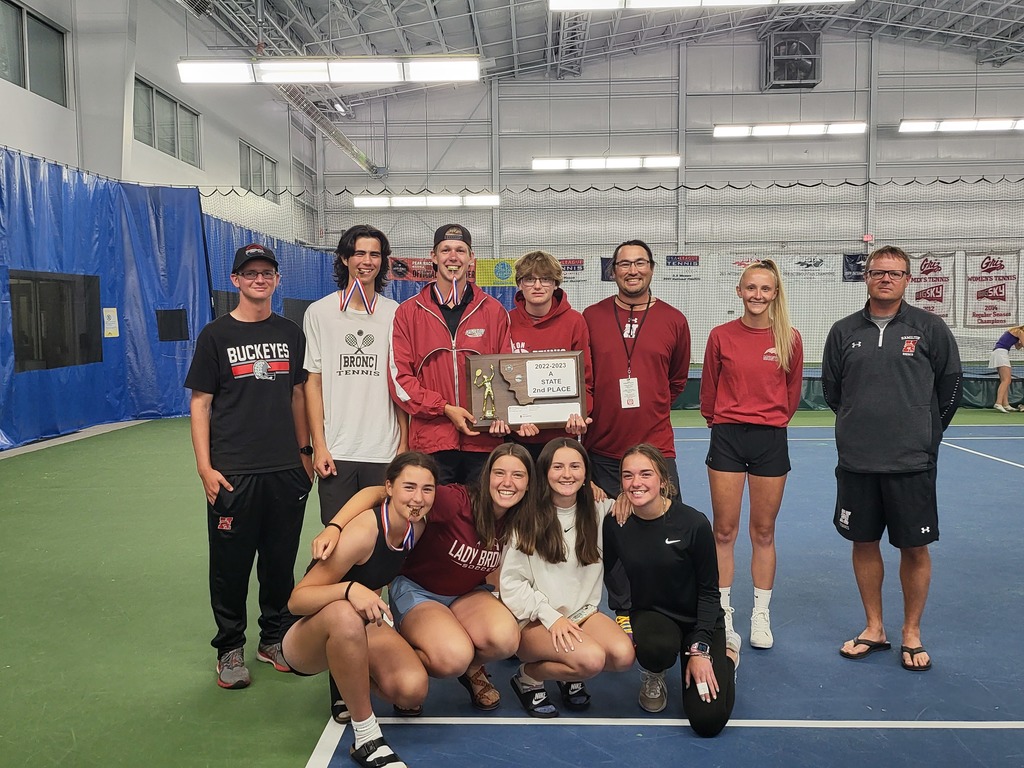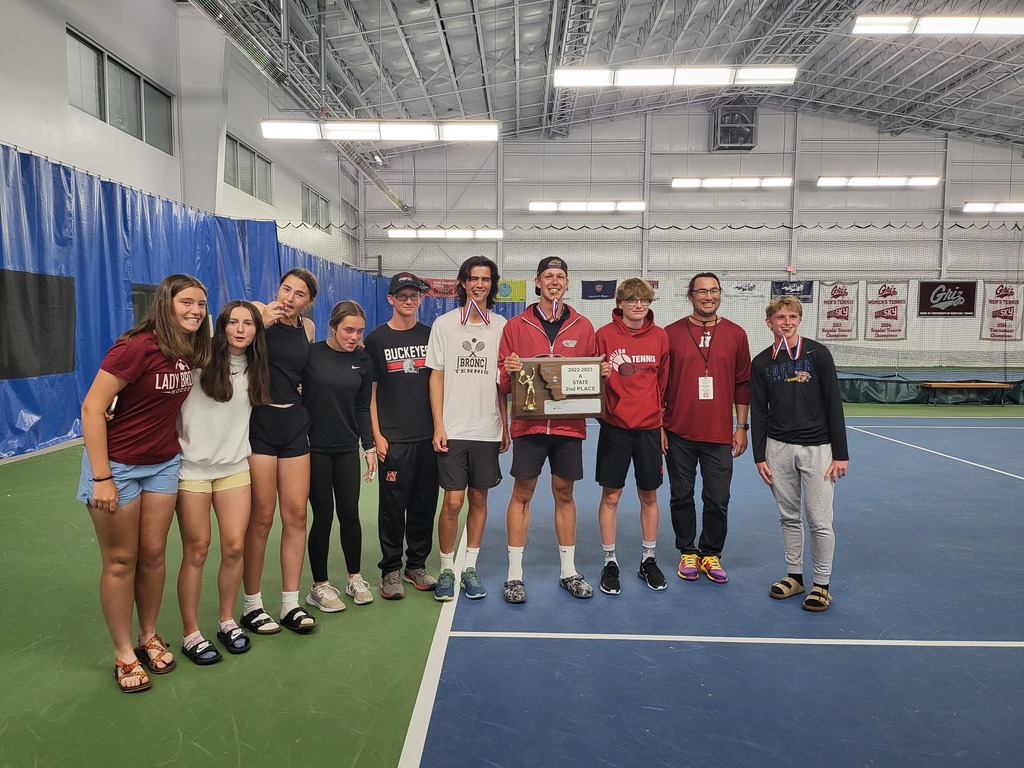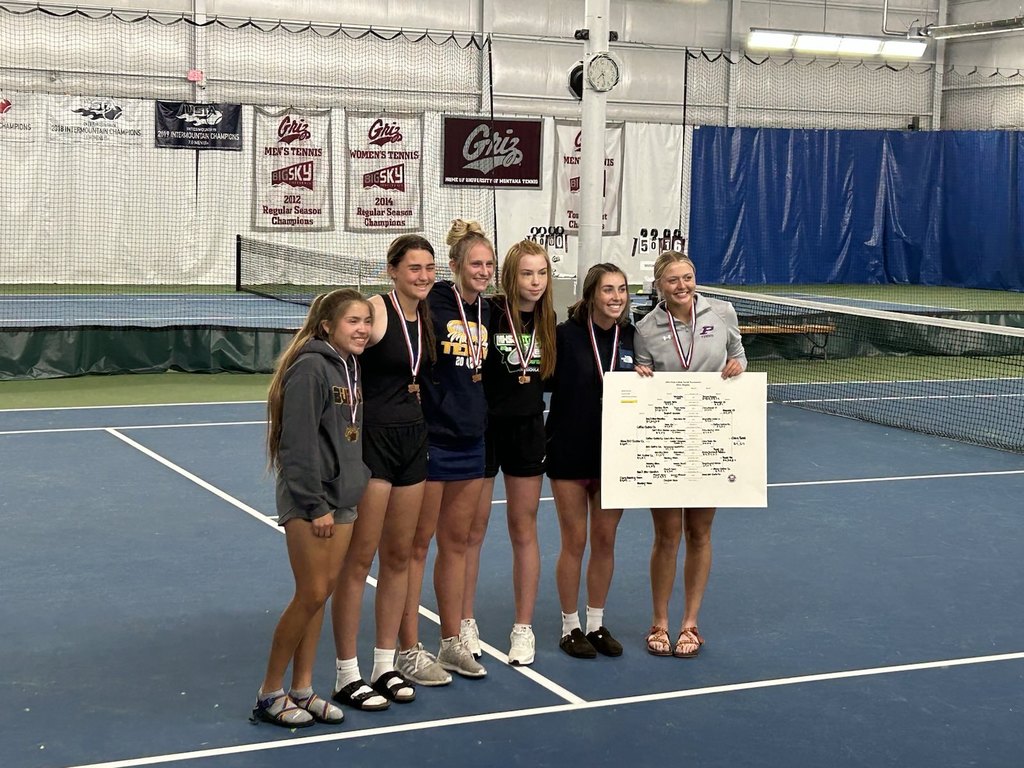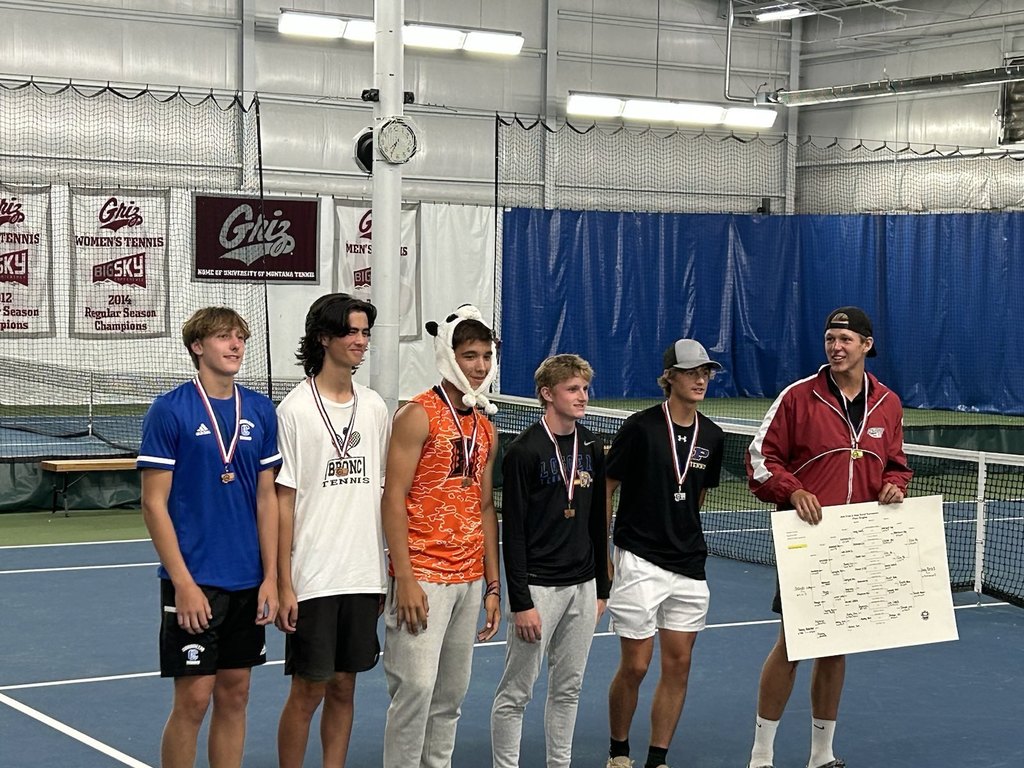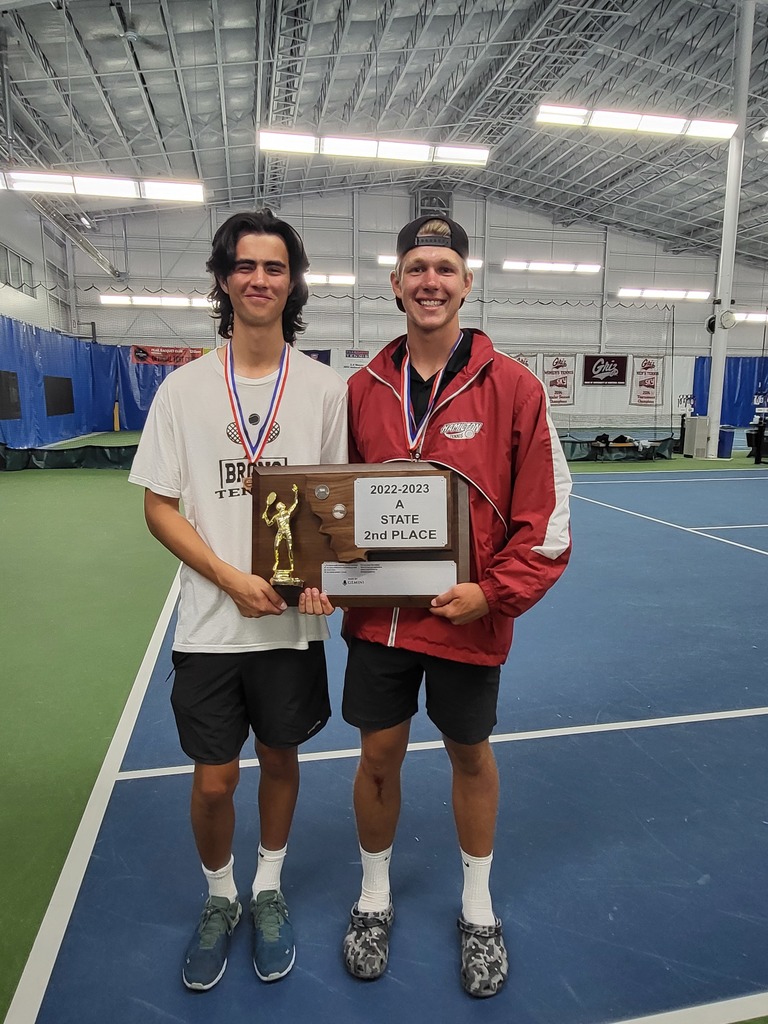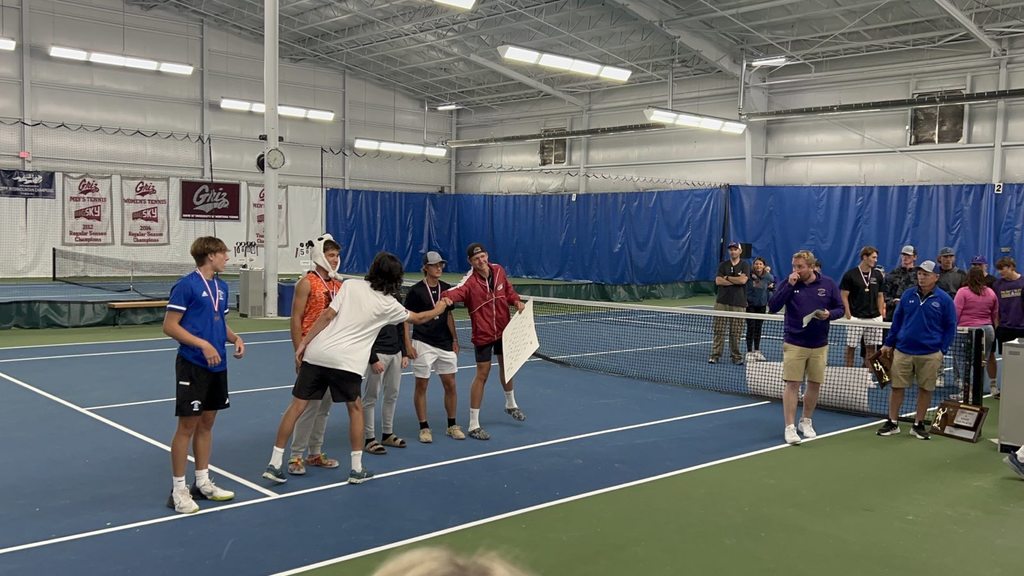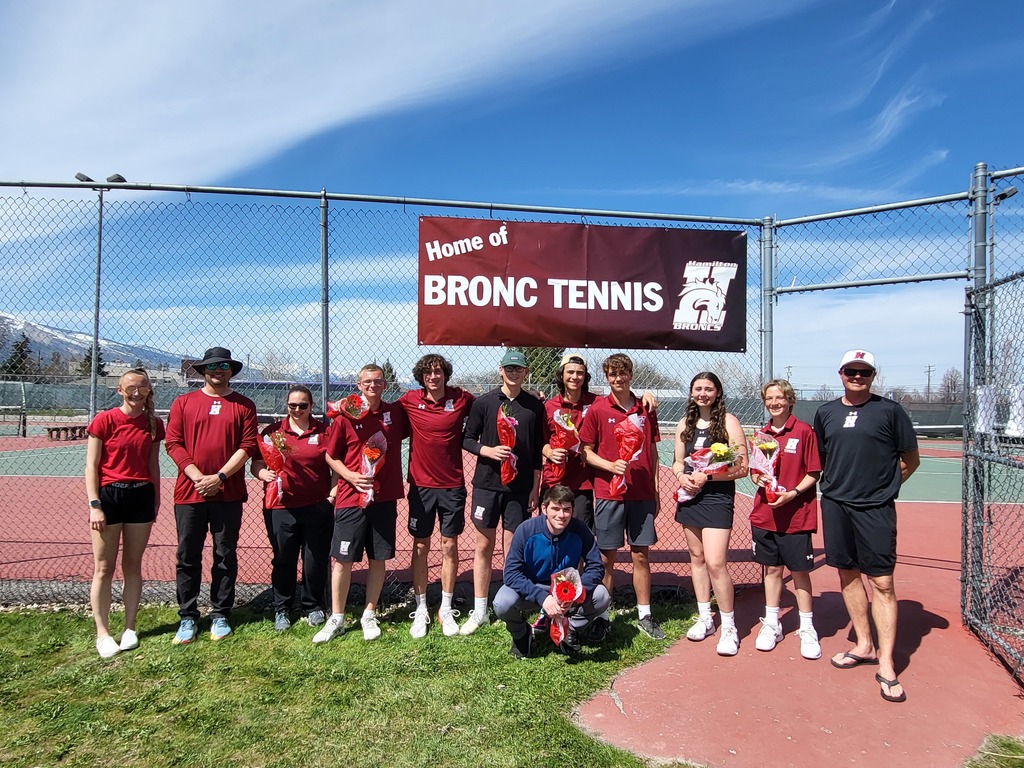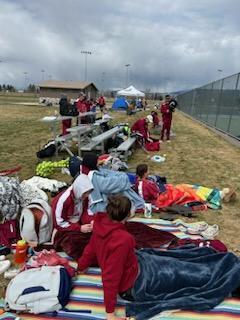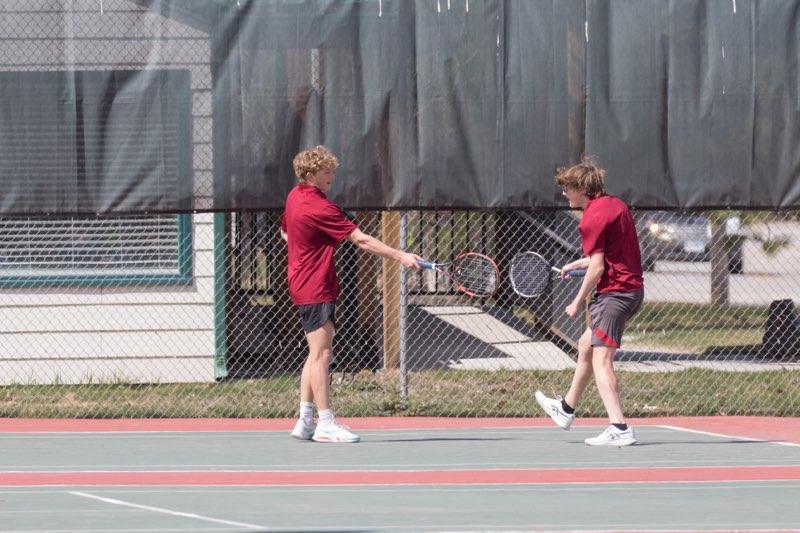 The last day for 8th Grade students is Wednesday, May 31. Students will be checking out of their classes, attending an awards assembly, and prepping for their promotion ceremony. The schedule for May 31 is as follows; 9:00am - Awards Assembly- HMS Auditorium 1:00pm - 8th Grade Promotion practice- Hamilton High School (students will take buses to the high school and return to HMS before the end of the day). 7:00pm - 8th Grade Promotion Ceremony - Hamilton High Gymnasium (students should be seated no later than 6:45pm).

Hamilton Middle School 8th Grade Promotion will be Wednesday May 31, 2023 at 7:00pm in the Hamilton High School Gymnasium

Congratulations Class of 2023!! Please post your Graduation memories here!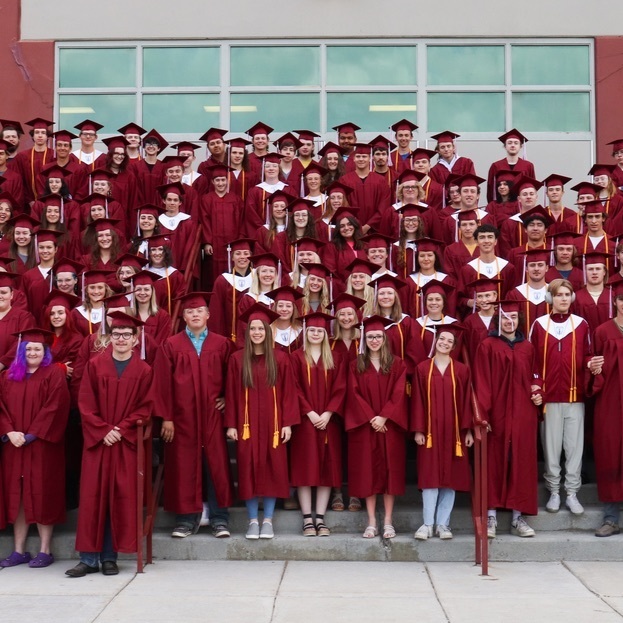 Congratulations to our Hamilton Bronc Track and Field Athletes the Boys team took 2nd at State and the Girls Team took 6th!!!! Bronc Nation is Proud of You!!!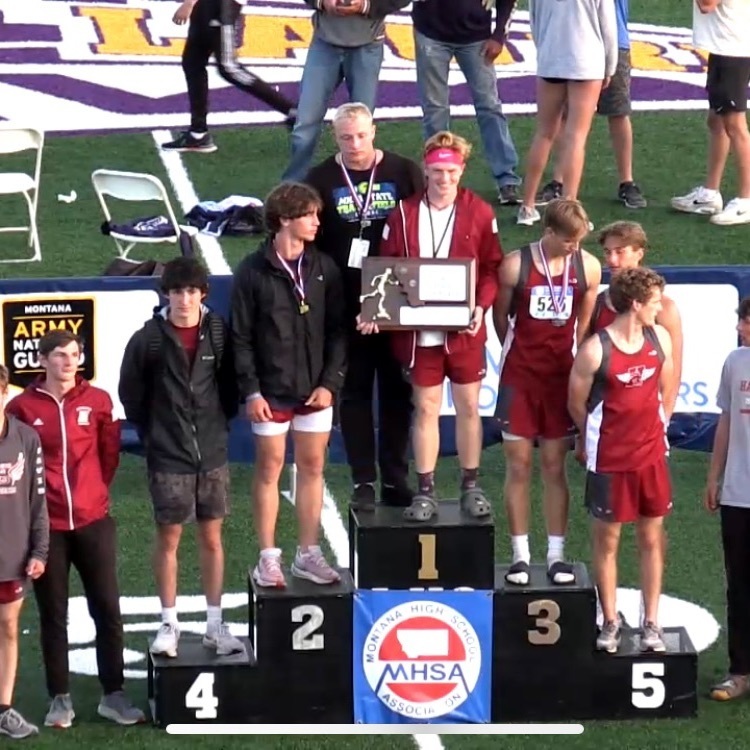 From Coach Dufresne Congrats to the Bronc tennis team. Ciara Hanley placed 5th in girls singles. Colin Hanley placed 5th in boys singles. Andy Purcell is the boys singles state champion. The boys team also got second place. Great season!!!

Congratulations HHS Lady Bronc Softball on a Great Season!! We are Proud of You!!!

Hamilton High School Girls Softball lost 3-16 to Columbia falls. We play Ferguson County around 2:15

Hamilton High School Softball won 7-5 over Hardin. We play at 5 vs Columbia Falls. Congratulations!!!! Go Broncs!!!

Hamilton Bronc Softball ready to Play their first game at State!!! Go Broncs!!!!!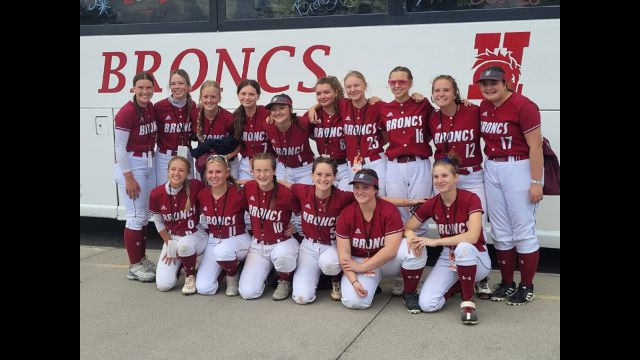 Daly Elementary End of Year Information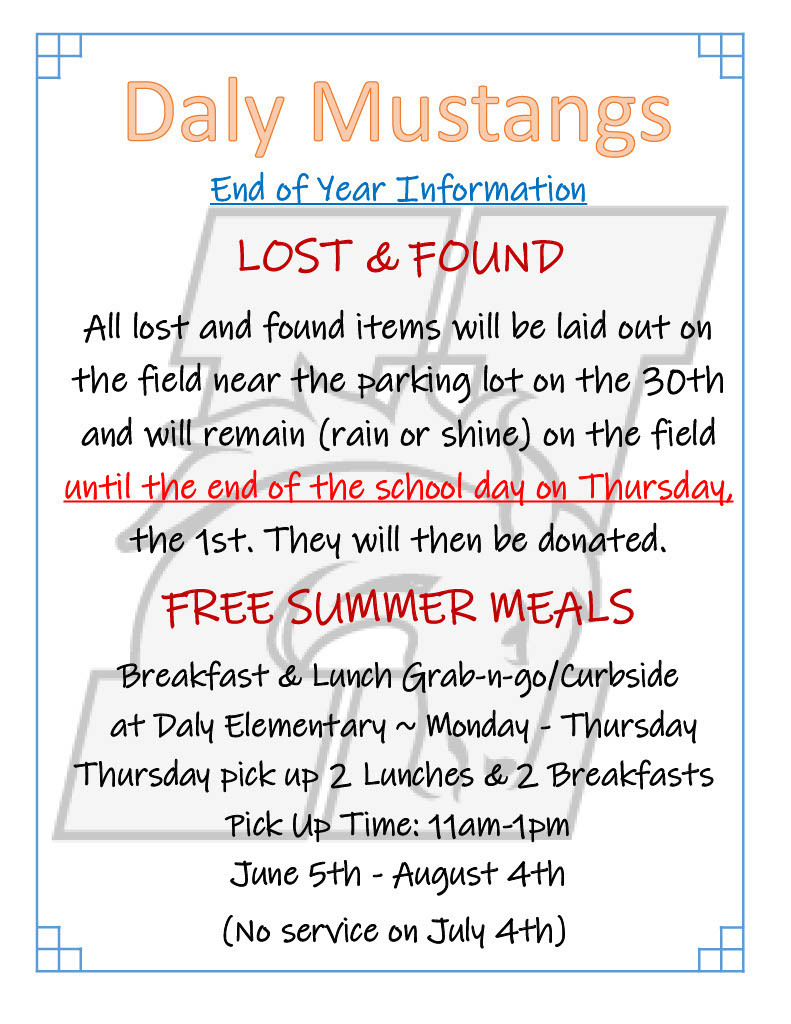 Congratulations Hamilton High School Class of 2023!! Bronc Nation is Proud of You!!!