Hamilton High School will be hosting a FAFSA Help Night in the HHS library on Monday, October 3, 2022 at 6:00pm. We urge senior students and their parents to attend if they need help filling out and submitting their FAFSA for College.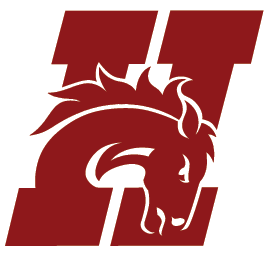 Parents; Be on the lookout for a paper packet coming home with your child from the school. This packet contains several permission, acknowledgement, and consent forms needed in order for the school to properly monitor your child's involvement in various aspects of the school programs and activities. Additionally, you will find forms regarding registration fees and health history. When completed, please return these packets to the HMS office. Thank you for your timely response. If you have already completed these forms online, no paper packet will be sent home.

You have until 3:00PM TODAY (9/23) to vote for HHS Homecoming Royalty! Use the QR code or link below to access the Google Form.
https://forms.gle/hsCsE7m7Dzkh3ANk6
#Homecoming #Royalty #GoBroncs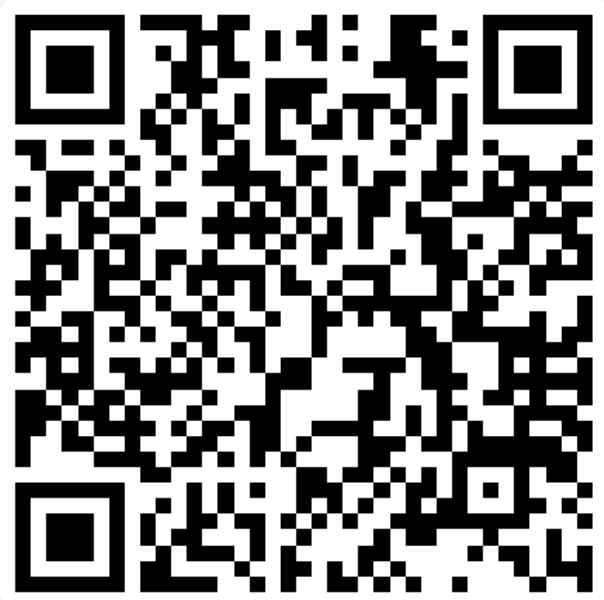 The Homecoming Parade will be Thursday September 22, 2022 at 3:30. GO BRONCS


Notice: Due to staffing shortages, Keystone will not be offering full day programming on Friday, September 23rd.

HMS will celebrate Homecoming next week, Sept. 19-22. Please remember that there is no school on Friday, therefore the Homecoming parade will be on Thursday at approximately 3:30pm. Themes for dress up days next week are as follows; Monday - Country Club vs Country Tuesday - Celebrity Wednesday - Disney Thursday - Throwback Friday - Red/White (No school) Go Broncs!!!

Due to poor air quality the cross country meet in St. Ignatius and the football game against Ronan have been cancelled. Football practice will be immediately after school in the gym.

HMS will be hosting 6th-8th grade Open House on Tuesday, September 13 from 6:00pm-7:30pm. Teachers will be available in their classrooms to visit with students and their parents. Check out what our students have been up to!!!

Congratulations to our Hamilton High School students who made All State Choir, Band, and Orchestra! They will have the opportunity to perform at annual Montana All State Concert in Bozeman in October. Montana All-State Choir: Max Naidl, Em Courchesne, Spencer Cruse, Callie Hill, and Fern Stewart. All State Band: Jonah Wilhelm All state Orchestra: Haven Osher-Rightsell made the Montana All State Orchestra.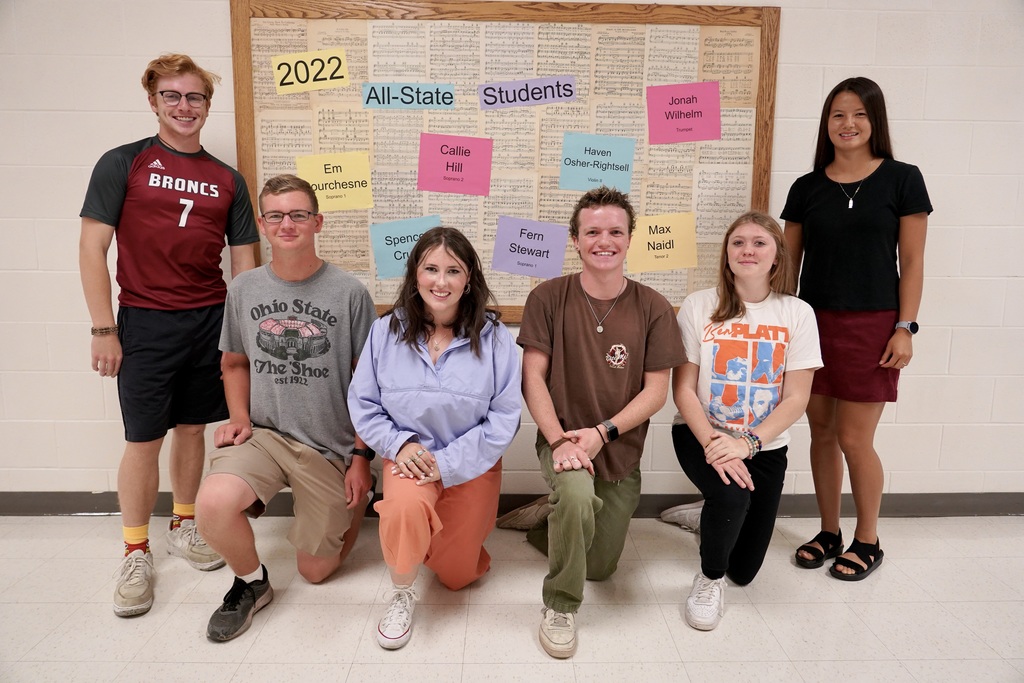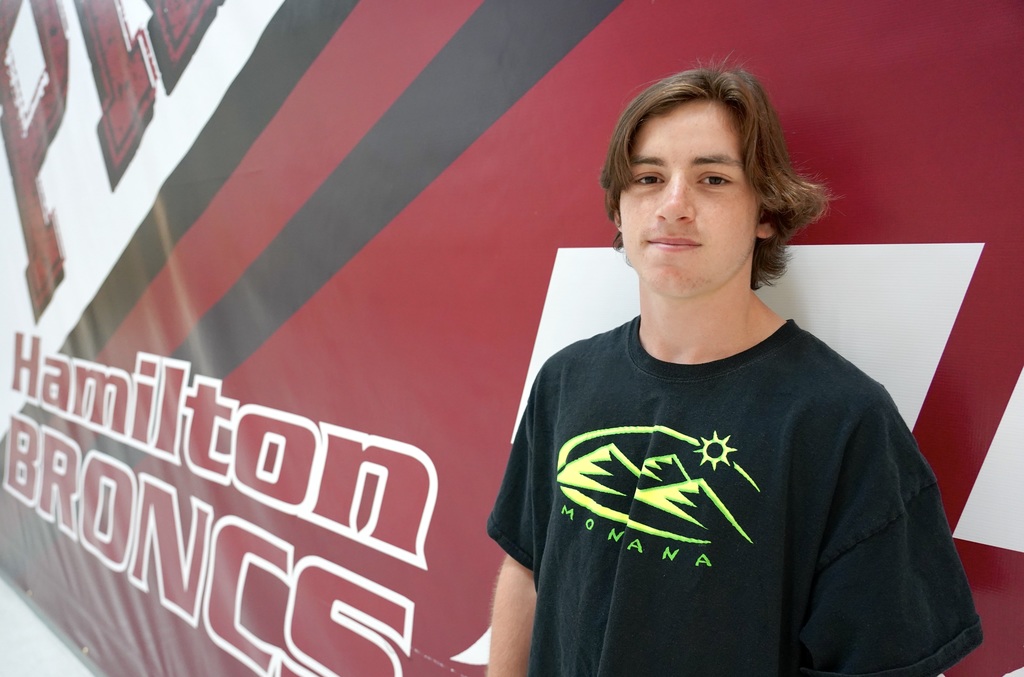 Today's 8th Grade volleyball game at Corvallis has been cancelled. 7th Grade is still scheduled to be played at 4:00pm. The 7th and 8th football games at Frenchtown are still schedule to be played today at 4:30pm.

The HMS Colts will be in action this week. Tuesday - Volleyball vs Stevi - 500pm Thursday - Football at Frenchtown Jamboree: -7th Grade Games: 3:00, 4:00, & 430pm -8th Grade Games: 230, 300, & 400pm.

The 2022-2023 application to enroll students in the Keystone after school program is now available on our website. For more information:
https://www.hsd3.org/page/keystone

Attention - important information for parents looking to enroll students in the Keystone after school program. There will be a meeting TONIGHT, Thursday (8/25) at 6:00PM at the Daly Gym where parents can learn more about the program and application process.

Great photo from community day 2022!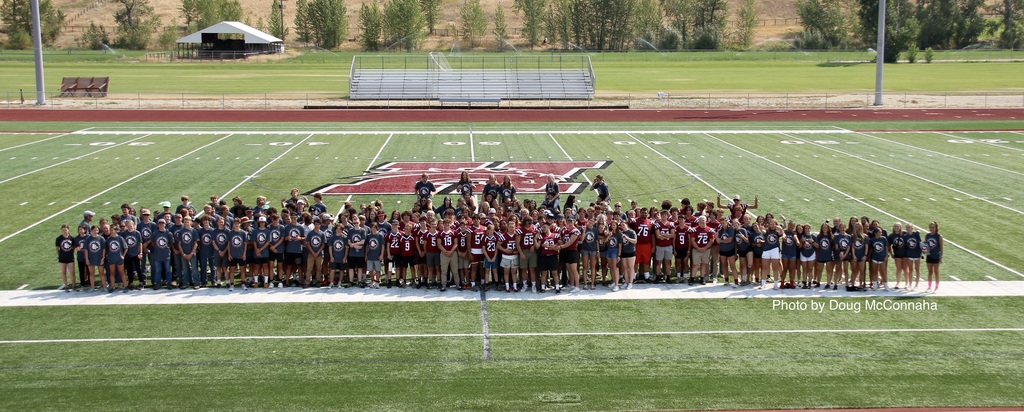 If any families are looking to buy families passes - check out the flyer below to do it online!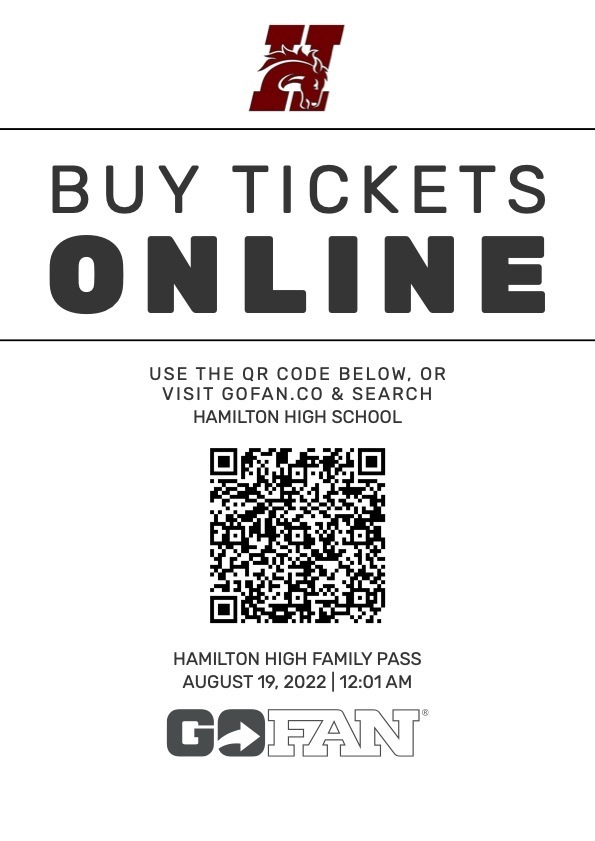 Welcome Back! Hamilton School District is so excited to start another school year. School Starts August 22, 2022 for grades 4-12 and August 24, 2022 for Kindergarten thru 3rd Grade. This year most of our back to school paperwork will be completed online through our Infinite Campus parent portal. Please update any information that has changed such as addresses, phone numbers or emergency contacts, and read through the rest of the building specific paperwork for your students. You will be able to complete your free and reduced lunch application within the parent portal. Universal access to free school lunches has been discontinued for this year. So please apply even if you don't think you qualify. Please see below on how to activate your account if you don't have one and how to reset your account if you forgot your user name or password. If you need help activating, resetting your account, or did not receive an email with your student's login information, please contact Ronda at 406-363-2280 Ext 2513.

The HHS Parent/Player meeting is coming up! Check out the info below.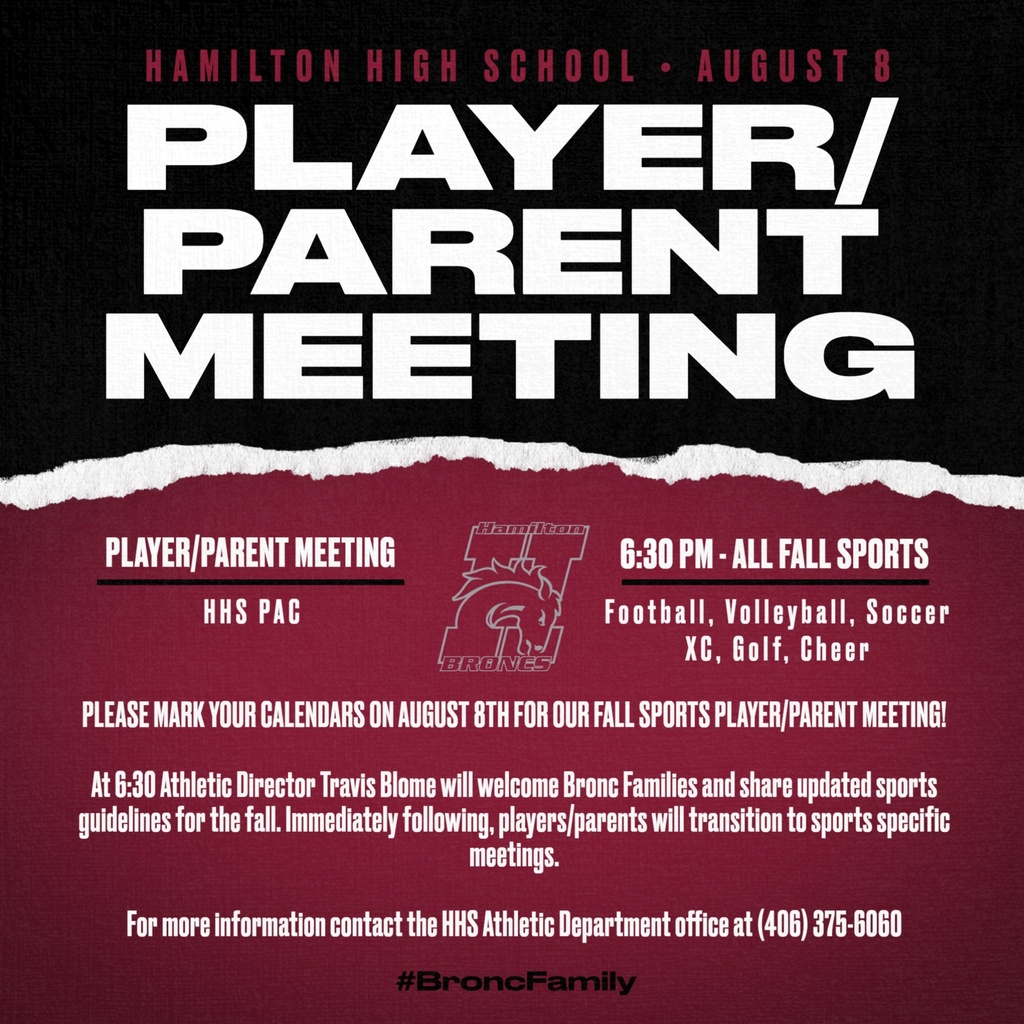 We are getting close kicking off the 2022-2023 school year! Here is info on how to enroll, start dates, and more.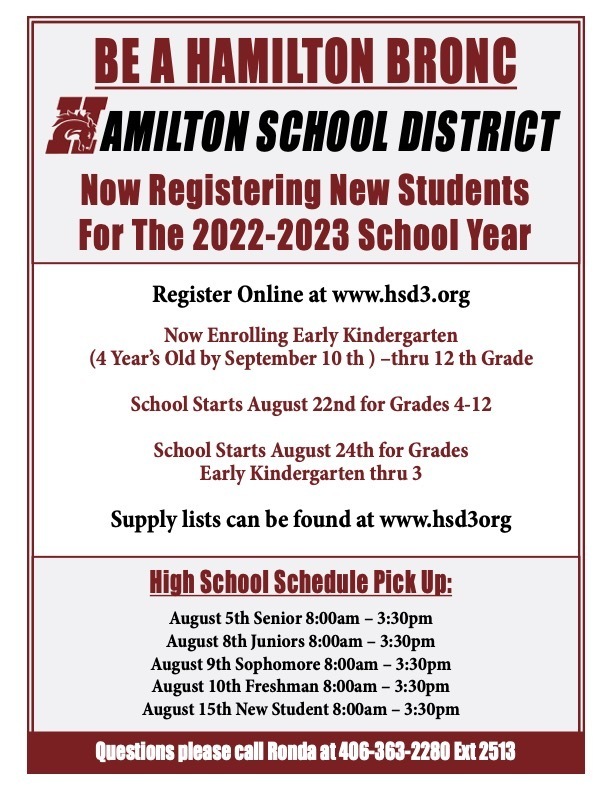 👉 The Hamilton Middle School fall sports parent/player meeting is August 15th at 6:30 p.m. @ HMS 👉 The 5th grade open house is August 18th at 6:30 p.m. @HMS